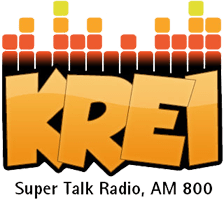 Supertalk KREI: the Voice of Missouri's Parkland
Imagine a region containing a dozen state parks on the edge of the Ozark Mountains yet within commuting distance of Metro St. Louis. That's Missouri's Parkland. St. Francois County is the heart of the Parkland.
KREI chronicles life in the Parkland….takes pride in its' award-winning local news, sports, and weather reporting. KREI is the Official Government Cooperative Weather Observer, recording and reporting daily temperatures, precipitation measurements and weather events to the Weather Bureau.
Start your day with The Morning Show at 6am daily. You'll find great news, fun stories, interesting tidbits about people and events in the Parkland from great broadcasters such as Louie Sieberlich, Mark Toti, Mike Huckabee, Rush Limbaugh, Dr. Laura, Bruce Williams, Jim Bohannon, George Noory and Dirk Van among others.
J-98 / KREI
1401 KREI Blvd.
Farmington, MO 63640
Phone: 573.756.6476
1.800.842.2330
FAX: 573.756.1110
J-98 Page | KREI Page | KJFF Page