South Iron Girls, Bourbon Boys Crowned Champs In Valley Tournament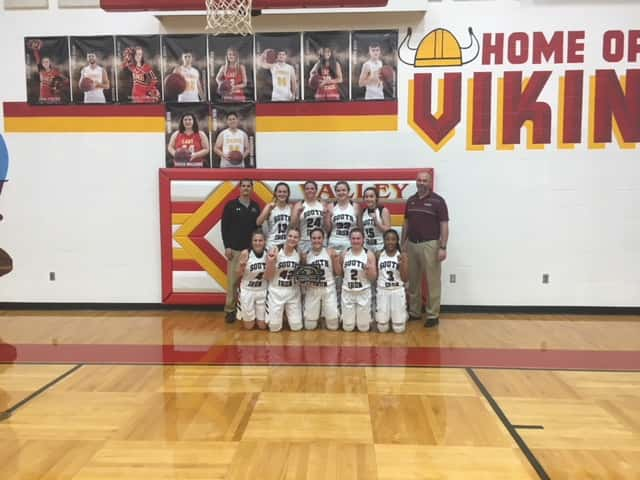 (CALEDONIA, Mo.) – The Bourbon Warhawks and South Iron Panthers took home first place in the boys and girls Valley of Caledonia basketball tournaments Saturday on J-98. South Iron earned its third-straight title in the girls tournament with a 44-34 victory over the West County Bulldogs. Both teams struggled to find points throughout, but South Iron inched further ahead, with help from an Angel Hampton buzzer-beater at the end of the third quarter.
Michaela Ayers led the Panthers in scoring with 16 points while Dori McRaven led the Bulldogs with 11. Panthers head coach Lawrence Graves said they executed their game plan well.
South Iron starts the season at 3-0 while West County is now 2-1.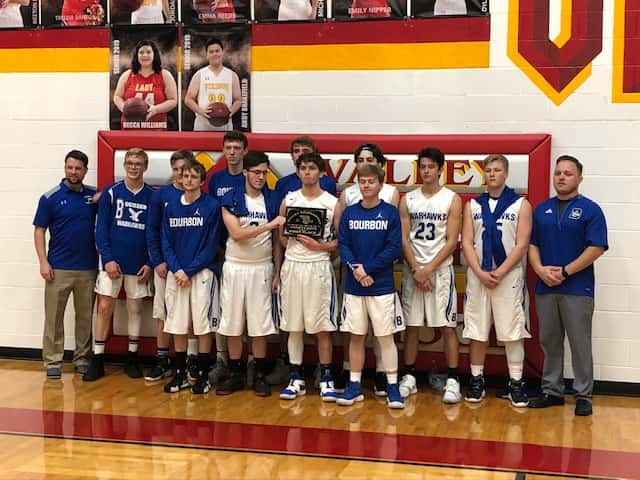 Bourbon earned the boys championship over the
Bunker Eagles
38-29. In another low-scoring affair, Bourbon used some outside shooting to build their lead.