Fredericktown Soccer's Marissa Hale Signs With Jefferson College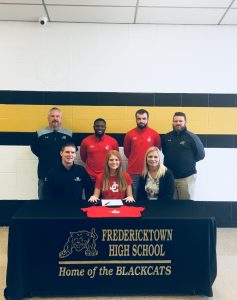 (FREDERICKTOWN, Mo.) – Senior goalkeeper Marissa Hale became the third current Fredericktown Blackcats soccer player to sign to play the sport at the next level Wednesday morning, as she put her name on the dotted line for the Jefferson College Vikings.
With Jefferson College located in Hillsboro, Hale says a big factor in her decision was the opportunity to stay local.