3x State Wrestling Champion Kai Orine Reflects on Season and Career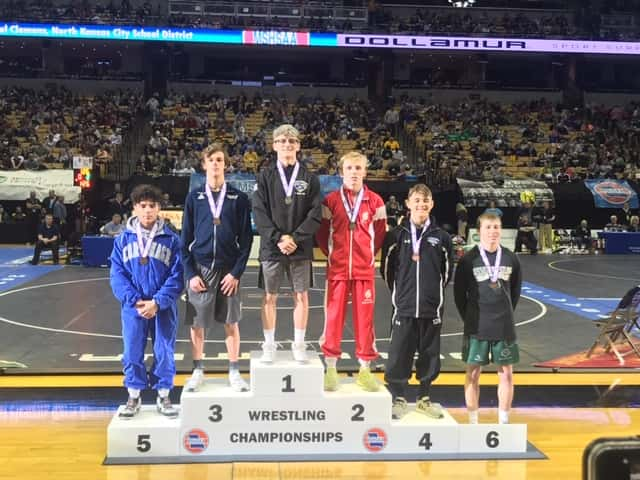 (IMPERIAL) For a third and final time as a Seckman wrestler, Kai Orine stood on the top step of the podium at the Missouri State Wrestling Championships after winning his finals match over Park Hill's Ethen Miller.
Orine conquered the Class 4, 126-pound weight division by getting an 8-0 Major Decision over Miller. Orine says that he was pretty chill during his entire run through the bracket.

So what does it feel like to be a 3-time state champion?

Kai Orine has some parting advice for all of his fellow high school wrestlers who wish to be the best.

Kai Orine wraps up his illustrious wrestling career at Seckman with 196 wins and 11 losses, which includes 81 career pins and a 50-1 record in his senior year. Orine will be wrestling at North Carolina State this fall.
Full Kai Orine Interview
---