APR 18, 2017 PRYOR GRAND SLAM CAPS OFF TIGERS 5-3 COMEBACK WIN OVER INDIANS (Audio | Photos | Box Score)
April 18, 2017 9:21PM CDT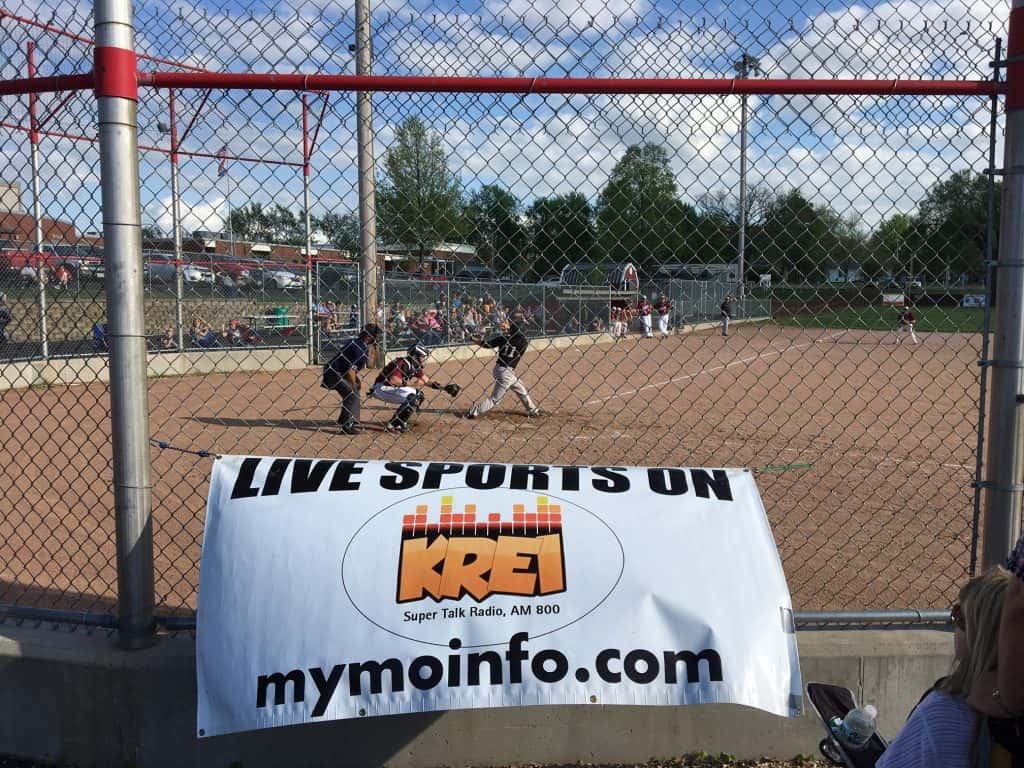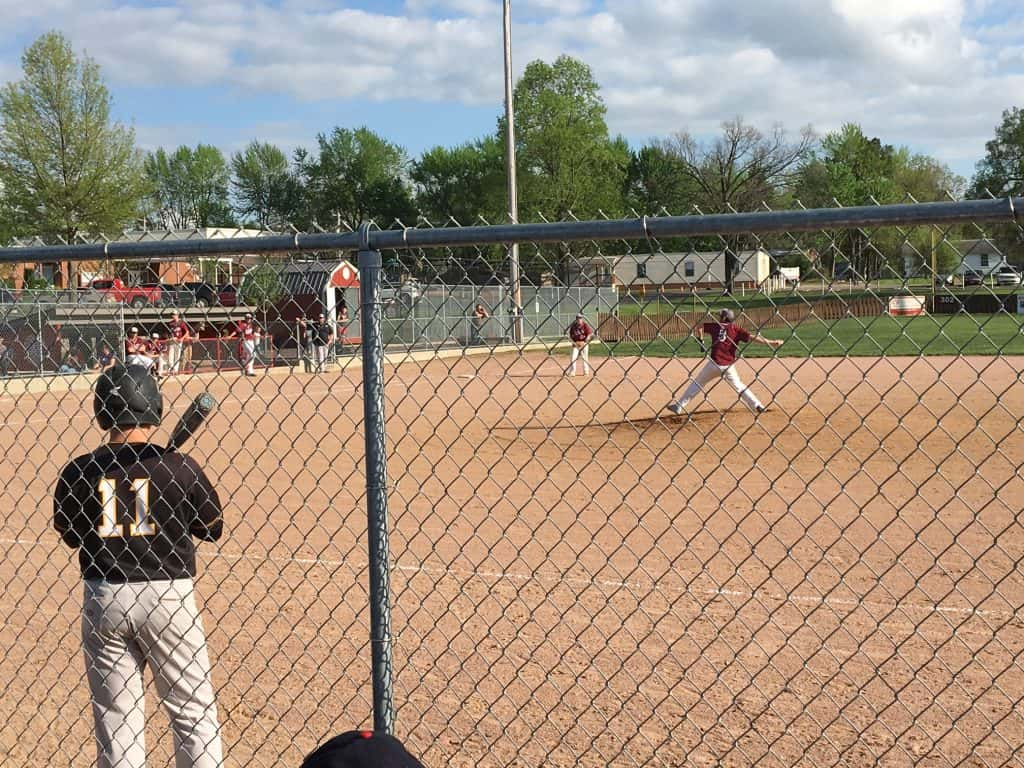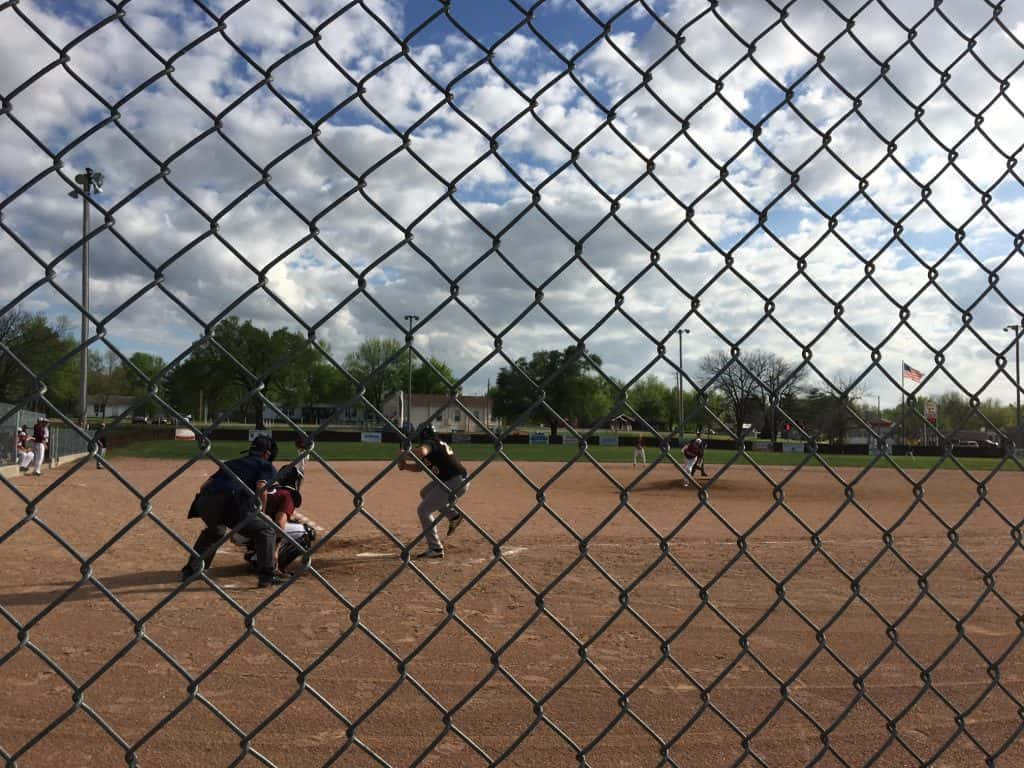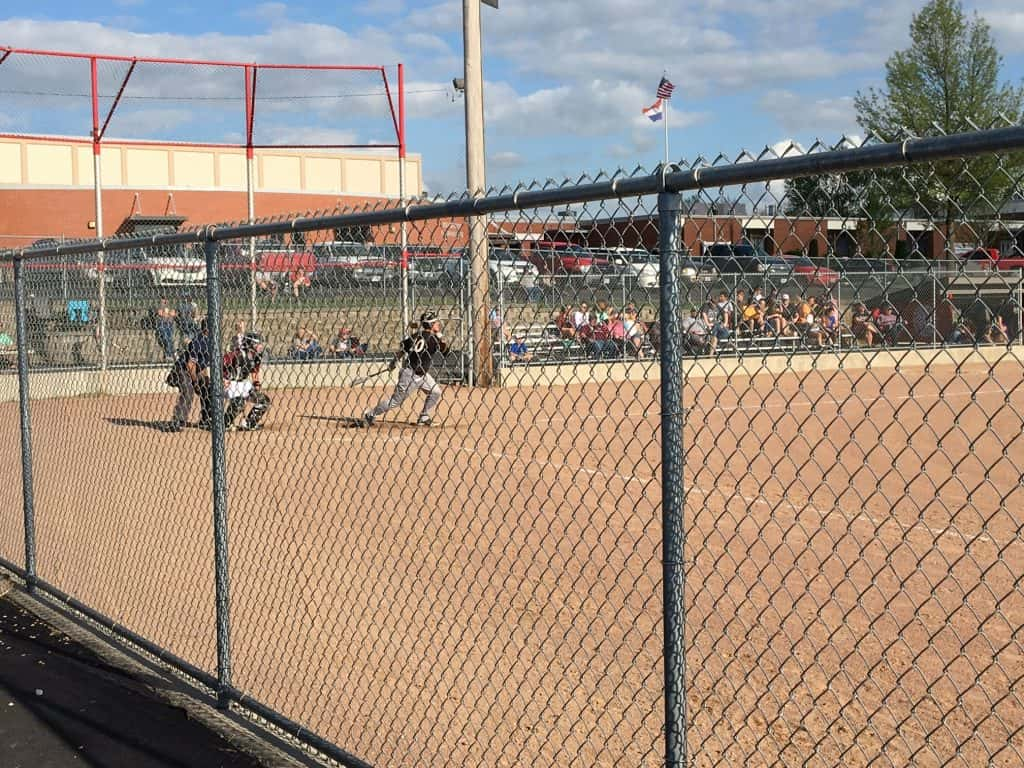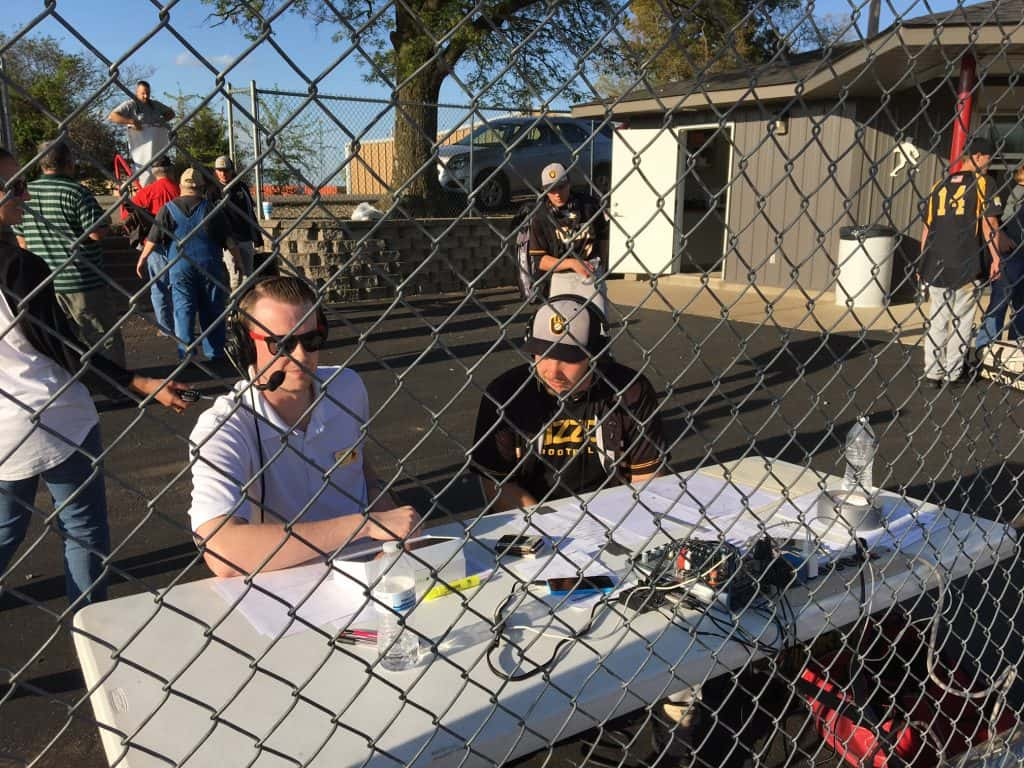 (Bismarck) The Arcadia Valley Tigers win 5-3 against the Bismarck Indians on AM 800 KREI. What began as a pitchers duel was eventually broken open in the bottom of inning number 4 when Bismarck took a 1-0 lead off an error from short stop Jake Pryor. The Indians would add to their lead in the bottom of the 6th when a passed ball would score Grant Latham from third.

+++The Indians would add another run to extend their lead to 3-0. With the Tigers down three entering the top of the seventh, Arcadia Valley's Jake Pryor hit a grand slam to give the Tigers a 5-3 lead.

+++Jake Pryor would follow up his go ahead grand slam by coming in and slamming the door shut on Bismarck, recording the save and capping off a 5-3 victory for his team. After the game Pryor says he was sitting fastball when he launched his go ahead grandslam.

+++The Tigers are now 8-4 with win and will prepare to play Fredericktown Wednesday afternoon. The Indians fall to 9-3 and face off with Valley Caledonia tomorrow Wednesday afternoon.
Listen to the full game below:
Check out the unofficial box score: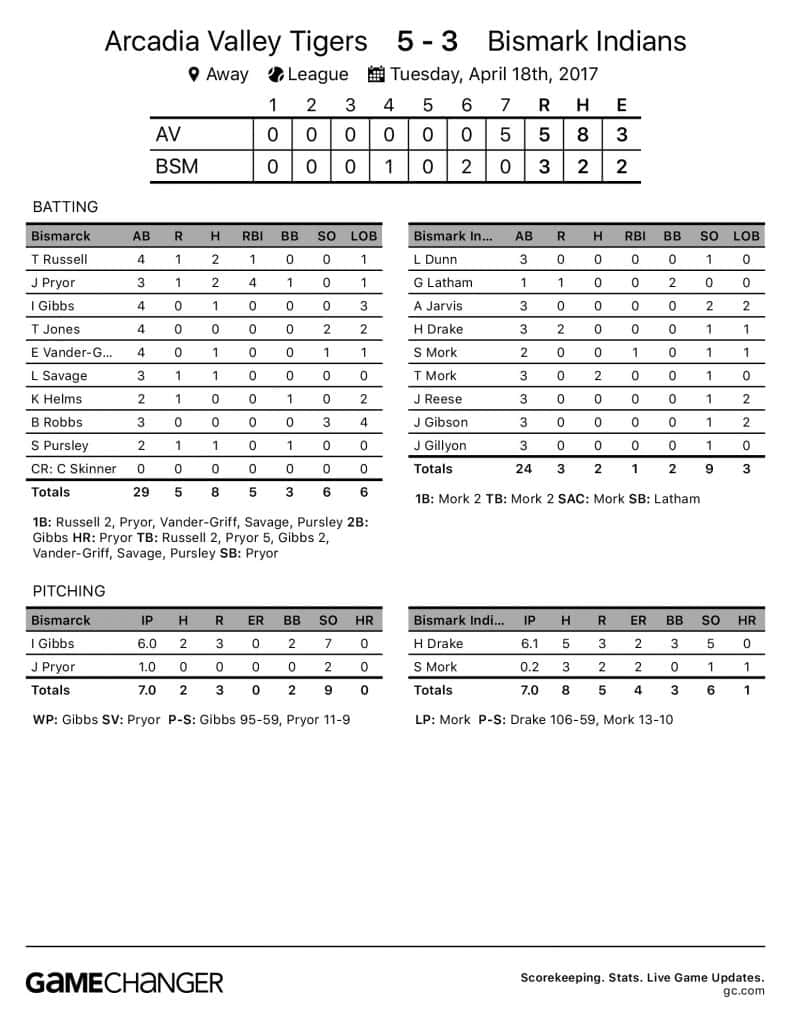 ---