BISMARCK INDIANS BASEBALL FALLS ONE WIN SHY OF STATE TOURNAMENT BERTH
(Bismarck) The Bismarck Indians baseball team came up short in vying for a spot in the state sectionals by falling in the Class 2, District 3 championship to St. Vincent, 9-2, on Monday.
It was a disappointing ending to an otherwise spectacular season under 2nd year head coach Abe Warren that witnessed the Indians finishing with its first winning season since 2013. Gathering the troops one last time after their defeat, coach Warren offered some words of wisdom.

Leading the charge in all facets of the game this season for the Indians was senior Grant Latham. Coach Warren expresses his gratitude for Latham's hard work and dedication to the program.

When reflecting back on the journey through the season and the district tournament, coach Warren highlights a few things that really stand out in his mind.

Bismarck trailed Chaffee twice in the district semifinal, including 4-3 going into the bottom of the 7th inning, before scoring two runs for the dramatic walk-off win.
Headlining some of the talent returning to the program for the fall of 2017 and spring of 2018 seasons are Hunter Drake and Logan Dunn. Coach Warren is confident these two gentlemen and the rest of the group will be able to continue the success of the program.

Bismarck is losing Grant Latham, Jacob Reese and Jacob Gibson to graduation but returning five seniors and four juniors for Abe Warren's third year. The Indians spring campaign draws to a close at 14-8, its best record in the last ten years.
Full interview with Bismarck Indians Head Coach Abe Warren: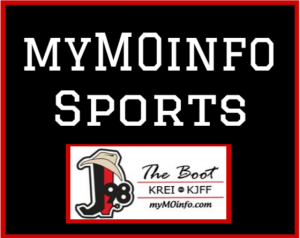 ---