Citing Family in Law Enforcement, North County's Layton Mallow Donates to The BackStoppers After Being Named the Parkland Health Mart Pharmacy Play it Forward Athlete of the Week
March 22, 2019 11:00AM CDT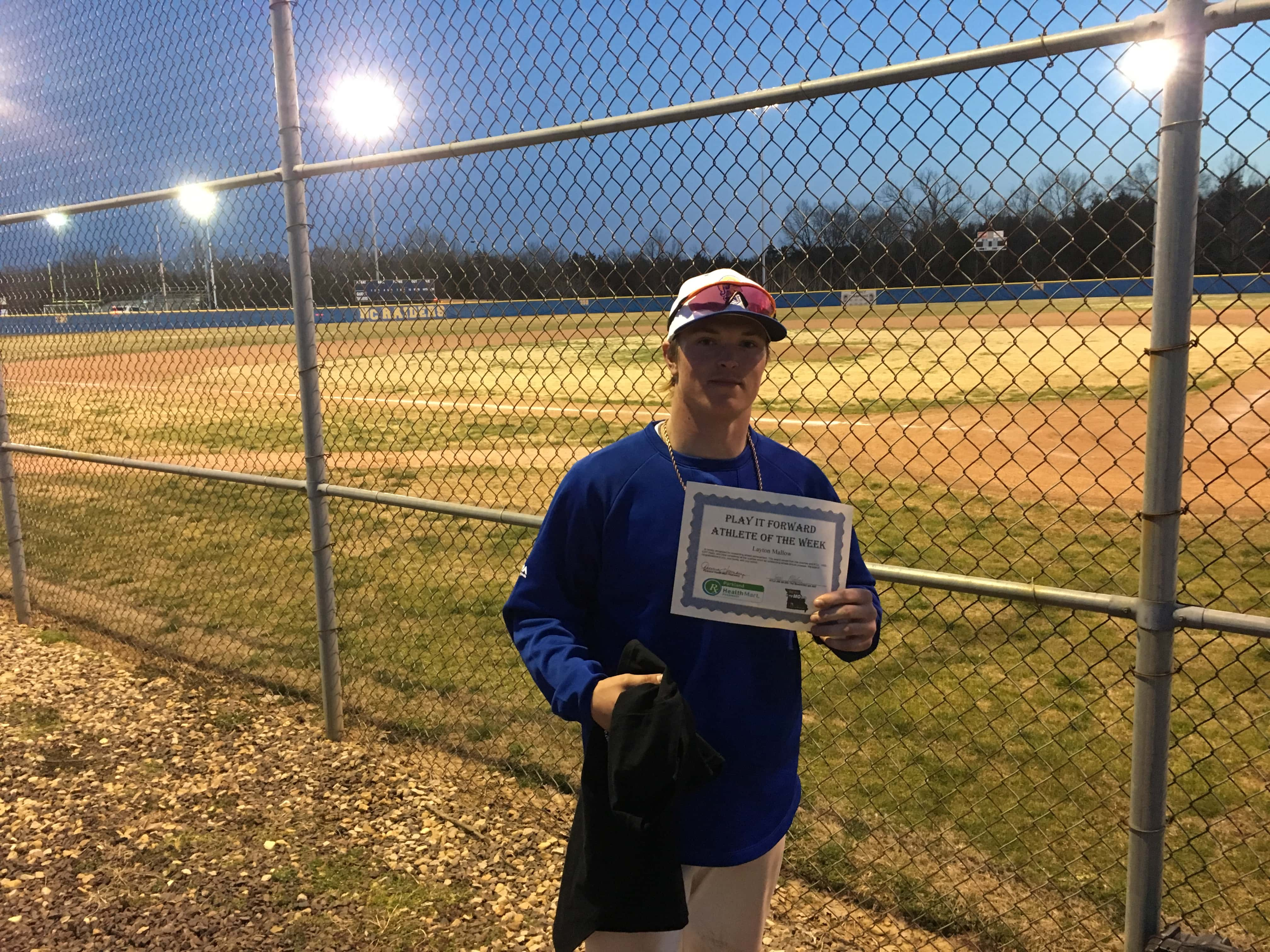 (BONNE TERRE, Mo) North County Raider Layton Mallow got the season off on a strong foot, going 10/13 and producing a dozen runs for the Raiders in the Ameritime Tournament and was rewared for his efforts by being named the Parkland Health Mart Pharmacy Play it Forward Athlete of the Week. Layton says that he's been hitting to the opposite field as long as he can remember.
While many baseball teams from the minor leagues to the majors bond over games like Fortnite, Layton says that he and his Raider teammates keep it old school when hanging out off the field.
Layton chose The BackStoppers organization as his charity for Parkland Health Mart Pharmacy to make a $25 donation to in his name. Layton says he has a lot of family in law enforcement.
Hear the full interview with Layton Mallow:
---