Crystal City Volleyball Claims 1st District Title in Over a Decade
October 31, 2019 5:40PM CDT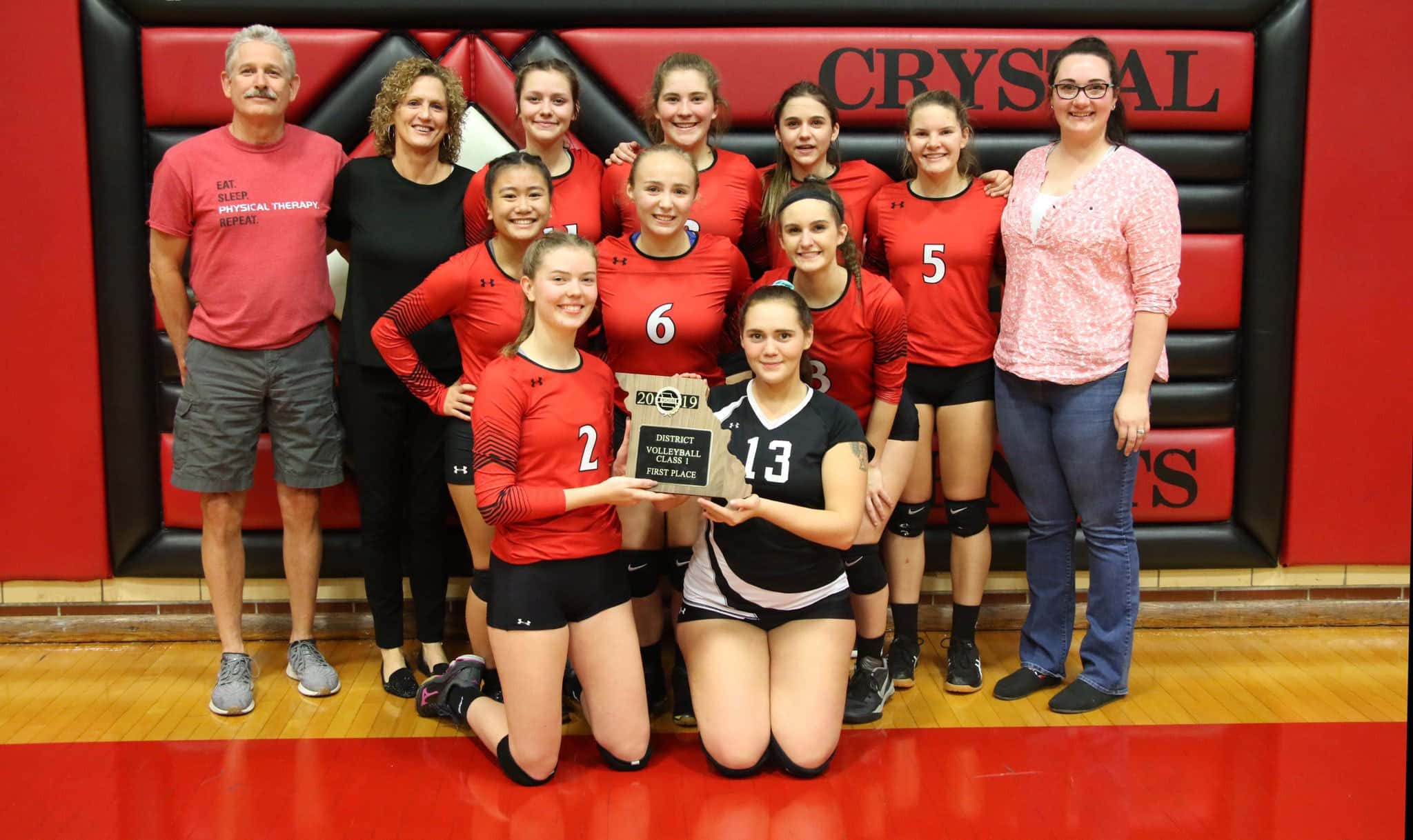 (CRYSTAL CITY) The Crystal City volleyball Hornets are champions of Class 1 District 4 after knocking off top-seed St. Paul Lutheran in two sets on Tuesday at Crystal City High School.
It is the first district championship since 2008 and the 10th under Head Coach Laura Helwig, who is retiring at season's end. Coach Helwig says that she and the team shared an emotional celebration.

After the initial celebration, Coach Helwig and the team took a picture with their district championship plaque. The celebration then continued on social media.

The Crystal City volleyball Hornets will now face the Holcomb Hornets in the Class 1 Sectional round at Bloomfield High School on Saturday at 4:30 p.m. If Crystal City advances, they will either face 14-15 Bloomfield or 32-2 Advance.
Full Laura Helwig Interview
---