Dragons Out Duel Warriors as Ste. Genevieve tops Valle Catholic 3-1
April 26, 2018 9:16PM CDT
(STE. GENEVIEVE) The Ste. Geneieve Dragons win 3-1 Thursday against the Valle Catholic Warriors on AM 800 KREI. It was the Warriors who put the first run of the game and it was in the first inning.
But then the Dragons would come back and take the 2-1 lead in the bottom of the first.
Ste. Gen would add an insurance run in the forth and close out the game not allowing another Valle Catholic run. After the game, Dragons' head coach Mike McDaniel had high praise for his pitcher, Derek Morganthaler.
Morganthaler retired 13 in a row and ended the game with six strikeouts, four hits, and one earned run. The Dragon pitcher would also have a good day at the plate going two for three.
Ste. Geneieve improves to 13-5 after the win while Valle Catholic drops to 15-5.
Hear the full game again:
See the unofficial box score: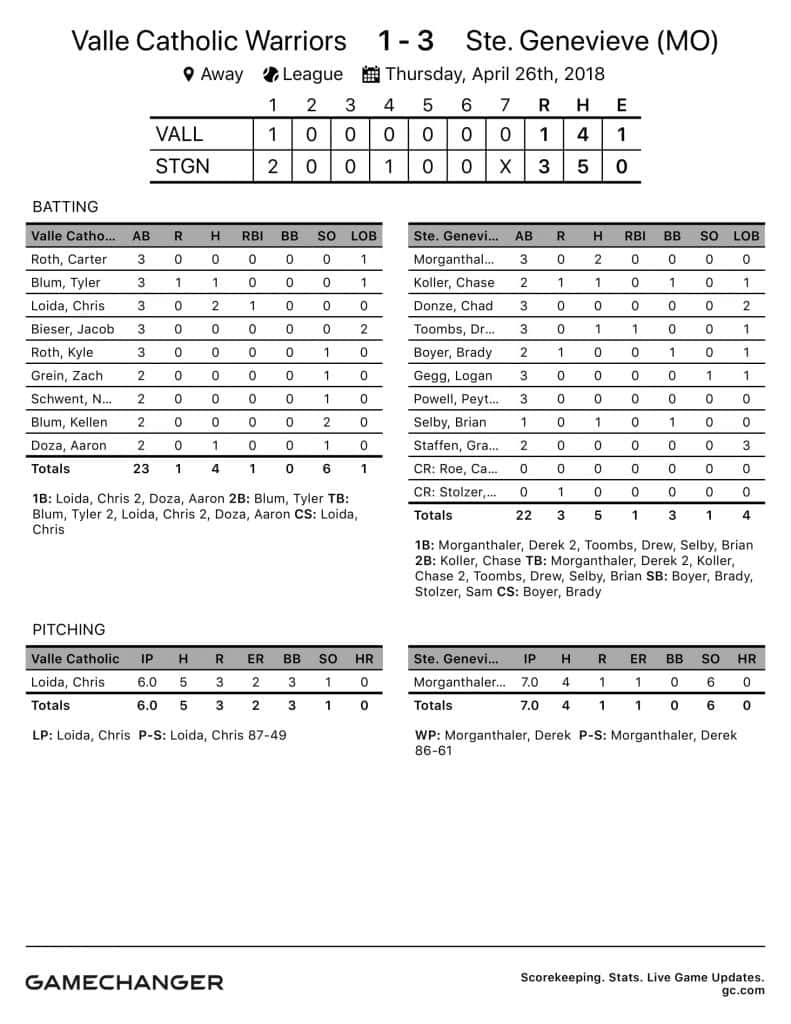 ---