Farmington's Wadlow adds Athlete of the Week to state title
February 21, 2019 7:00AM CST
After securing a state championship at 113 pounds in Class 3, Farmington junior wrestler Austin Wadlow can add the Parkland Health Mart Pharmacy Play It Forward Athlete of the Week to his honors. Wadlow says the first moments after he defeated Willard's Michael Finley in a 4-3 decision in the state title bout were full of emotion:
Wadlow wrapped up his season with a 36-6 record, but he wouldn't lose a match for the rest of the season after the calendar turned to 2019. Wadlow says he was laser focused on accomplishing something big this season:
Along with receiving a T-shirt and a certificate marking his accomplishment, Parkland Health Mart will donate $25 to a charity of Wadlow's choice, which he says is World Vision:
Wadlow says he wants to pursue a wrestling career in college and has already set up several campus visits. You can hear the full conversation with Austin Wadlow on the Saturday Sports Showcase this Saturday morning at 8 on AM-800 KREI.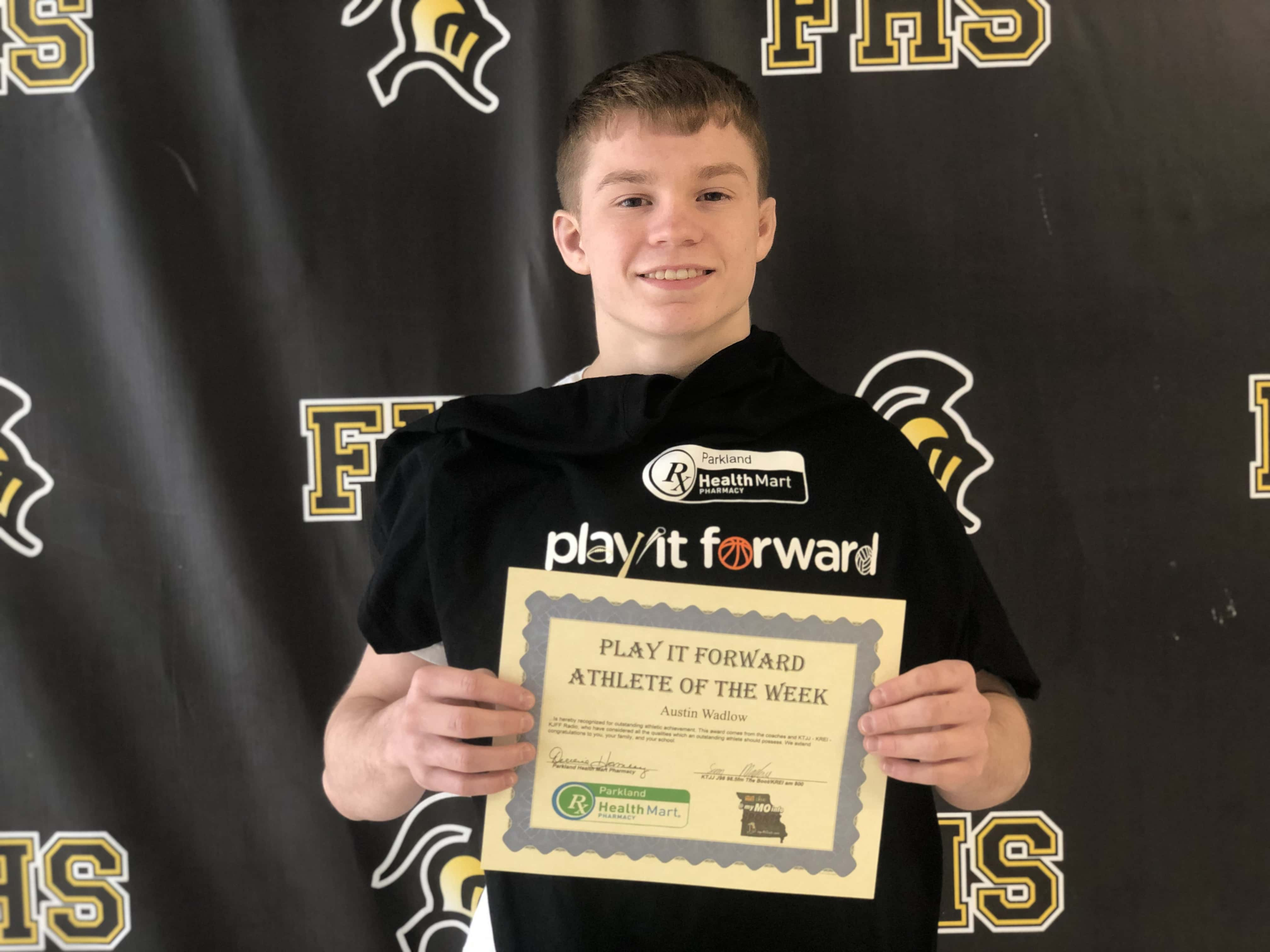 ---