Festus Slugs it out in 7th to Finish Come-from-Behind 10-9 Win Over DeSoto
April 9, 2019 10:06PM CDT
(DESOTO) The Festus Tigers baseball team pulled off the ridiculous Tuesday night on KJFF, coming back from a 7-run deficit to top the DeSoto Dragons, 10-9.
DeSoto jumped out to a 7-0 advantage just two innings in with big hits from brothers Nick and Camren Krodinger.

The Tigers responded in the top of 3rd with four unearned runs to close the gap to 7-4. Facing a 9-7 deficit in the top of the 7th, Festus eventually clawed their way back with great help from Zach Liles and Cole Wagner.

Cole Wagner earned Applebee's of Farmington Player of the Game and spoke about the home run moment that gave the Tigers the lead for good.
Ryan Reando earned the win in relief for the Tigers, tossing five innings, giving up two earned runs, and striking out four. Kameren Brooks suffered the loss for DeSoto.
The Tigers improved to 3-7 with the win and 2-0 in the Jefferson County Conference standings. The Dragons dropped to 6-4 and 1-1 in the conference. The Tigers will play at West City Park on Thursday against conference opponent Perryville. DeSoto will travel to conference foe Hillsboro on Thursday for a 4:30 game on AM 1400 KJFF.
Full Game Audio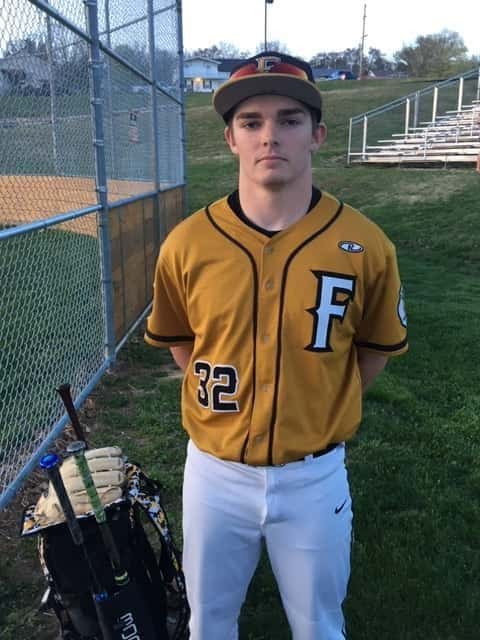 ---