Herculaneum's Nautica Stricklin is the Parkland Health Mart Pharmacy Play It Forward Athlete of the Week
October 16, 2018 1:40PM CDT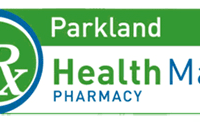 (HERCULANEUM) Herculaneum cross country runner Nautica Stricklin has been named the Parkland Health Mart Pharmacy Play It Forward Athlete of the Week.
Nautica came in first place in the JCAA Conference meet with a 5,000-meter time of 20 minutes and 15 seconds. The first place finish was Nautica's fourth in four years, making her the first ever individual to accomplish that feat in the history of the JCAA.
Head coach Kyle Davis says the moment she crossed the finish line, it was an extra special day.

Coach Davis can't say enough good things about Nautica.

Nautica will receive a T-shirt, a certificate, and Parkland Health Mart Pharmacy will donate $25 to a charity of Nautica's choice.
---