Hillsboro Falters in Boys Class 4 Sectional to St. Mary's, 95-46
March 5, 2019 10:58PM CST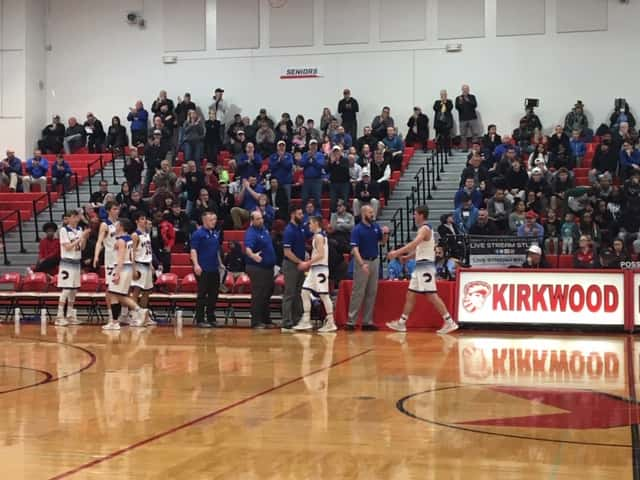 (KIRKWOOD, MO) The Hillsboro Hawks have their season draw to an end after falling 95-46 to St. Mary's in the Class 4 Boys Sectional Tuesday night on KJFF. St. Mary's point guard and St. Louis University commit, Yuri Collins, finished with a game-high 37 points, but it was this amazing pass that had the whole gym in awe.

The two most impactful senior Hawks, Ben Lampkins and Michael Brewer, had some nice moments in the game.

Hawks head coach Dan Johnson addresses the impact that Lampkins and Brewer have had on the Hillsboro program.

Hillsboro's season ends with a conference and district championship and a 23-5 record. St. Mary's advances to the Class 4 Quarterfinals on Saturday to face Cape Central at 1 p.m. at the Jefferson College Fieldhouse.
Full Game Audio
---