Hillsboro Shooting Guard Ben Lampkins Earns Parkland Health Mart Pharmacy Athlete of the Week
December 18, 2018 7:14PM CST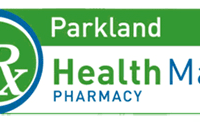 (HILLSBORO) Hillsboro Hawks shooting guard Ben Lampkins is the newest Parkland Health Mart Pharmacy Athlete of the Week.
Lampkins averaged 19 points and 3 assists per game, going 11 of 14 from three-point land and committing zero turnovers during Hillsboro's 3-0 week. Head coach Dan Johnson isn't surprised at all by Ben's efficiency.

From a character standpoint, coach Johnson says no one is more deserving of an award like this than Ben.

As Athlete of the Week, Ben will receive a T-shirt, a certificate, and Parkland Health Mart Pharmacy will donate $25 to a charity of Ben's choice.
---