Hillsboro's 2019 Baseball Season Ends in Class 5 Sectionals
(KIRKWOOD) The Hillsboro baseball Hawks fell in the Class 5 Sectionals to the defending state champion Vianney Golden Griffins, 9-1, Tuesday on KJFF. The highlight of the game for the Hawks came in the top of the 1st inning with Michael Brewer at the plate.

That was all Hillsboro could muster as Vianney scored 5 in the bottom of the 1st and took off from there. With Hillsboro's graduation on Tuesday, Hawks head coach Kevin Lucas spends some time addressing his seniors.

Those seniors for Hillsboro are Riley Jennings, Ethan Eckrich, Hayden Voyles, Christian Hancock, and Michael Brewer. Hillsboro's season ends with a 14-7 record, securing a conference and district title along the way.
Full Game Audio

Kevin Lucas Post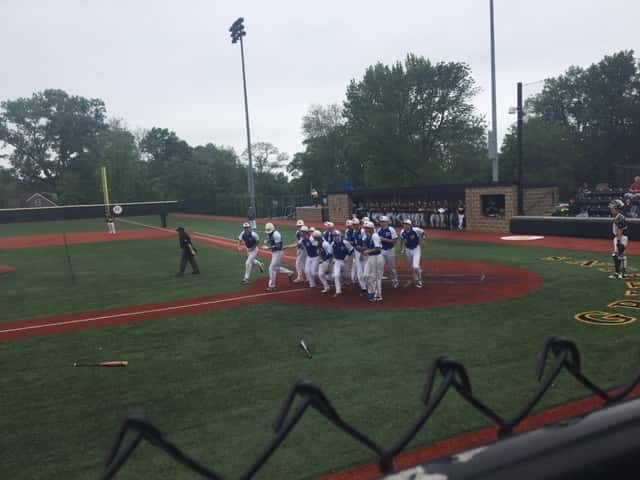 ---