Hillsboro's Kevin Lucas Receives Regional Radio Softball Coach of the Year Award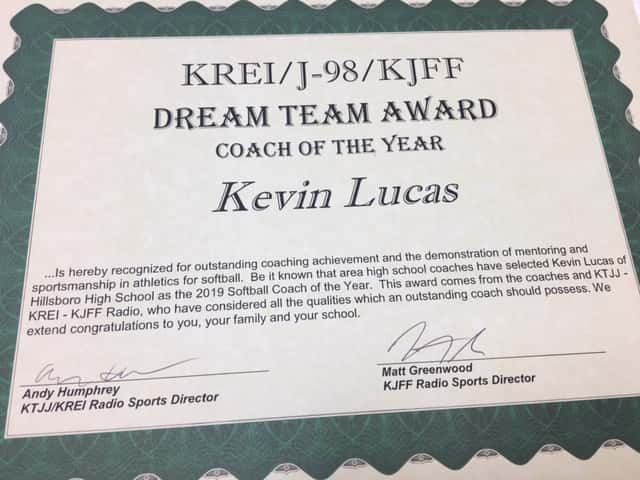 (HILLSBORO) After leading the Hillsboro softball Hawks to the Class 3 Final Four, Kevin Lucas was voted by area coaches as this year's Regional Radio Dream Team Softball Coach of the Year.
Lucas is truly honored to have the support of the coaches in the region.

A couple of those "awesome" girls include pitcher Emma Nichols and outfielder Kelsey Boyd. Nichols is going to Mizzou and Boyd is going to Jefferson College to continue their careers.

Maybe the proudest moment of Coach Lucas's coaching career was the night that Hillsboro had the softball winter banquet.

Kevin Lucas coaches both Hillsboro softball and Hillsboro baseball and this was his first Regional Radio Dream Team Coach of the Year selection in either sport. The Hillsboro Hawks finished the fall season with a 21-11 record and a Class 3 4th place finish.
Listen to the full Kevin Lucas interview by clicking here.
---