Jason Gillman Hired as Next Windsor HS Boys Basketball Head Coach
April 19, 2019 4:51PM CDT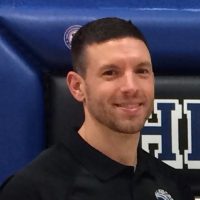 (IMPERIAL) For the first time since the 2011-2012 season, the Windsor High School boys basketball team will have new leadership.
Longtime Hillsboro varsity boys basketball assistant coach Jason Gillman is replacing Todd Dutton as the head coach of the Owls. This is Jason Gillman's first head coaching gig.

Coach Gillman spent 9 years under good friend and Hawks head coach Dan Johnson while also waiting for the right opportunity to arise, which it did.

In his time at Hillsboro, Coach Gillman learned some valuable lessons, ones that he hopes can be used to develop a model of success at Windsor.

The Windsor C-1 school board made the hiring of Coach Gillman official on March 26th. Windsor boys basketball finished 10-16 this past season.
Full Jason Gillman Interview
---