Jefferson Boys Basketball Continues Historic Run with First-Ever District Title
February 23, 2019 12:42AM CST
(FESTUS) The Jefferson Blue Jays boys basketball team has advanced to the state sectionals next week after winning their first-ever district title Friday night in front of their home crowd.
In the game heard on J-98, the Blue Jays defeated the St. Pius Lancers 66-52. Jon Weik was our Applebee's Player of the Game and led all scoring with 25 points for the Blue Jays.

Easton Null added 19 for Jefferson.

Blue Jays coach Sean Breeze praised his team for believing in the process and getting the job done.

St. Pius was led by Jalen Thornton with 11 points and finish their season with a record of 20-8. Jefferson is now 19-8 and will play either Steelville or St. James in the state sectionals on Wednesday. Tip-off for the ectional game would be at 6 p.m. at Jefferson College in Hillsboro.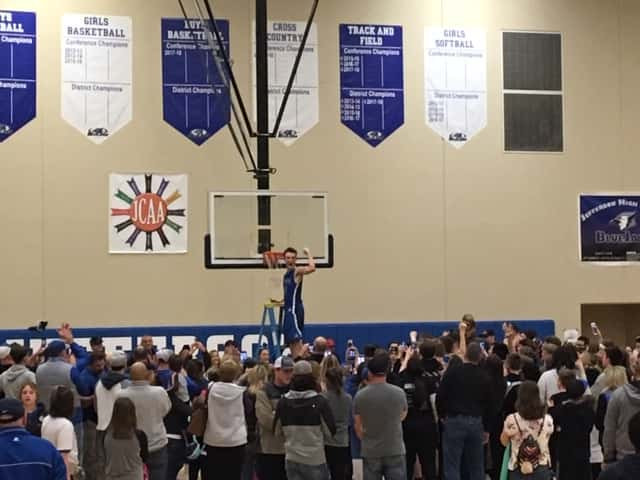 Sean Breeze Post

Easton Null Post

Jon Weik Post

Full Game Audio
---