Jefferson College Inks Sancegraw for Soccer
April 17, 2019 3:17PM CDT
Farmington's Bryce Sancegraw signed to play college soccer at Jefferson College this week. He told us what attracted him to the Hillsboro campus…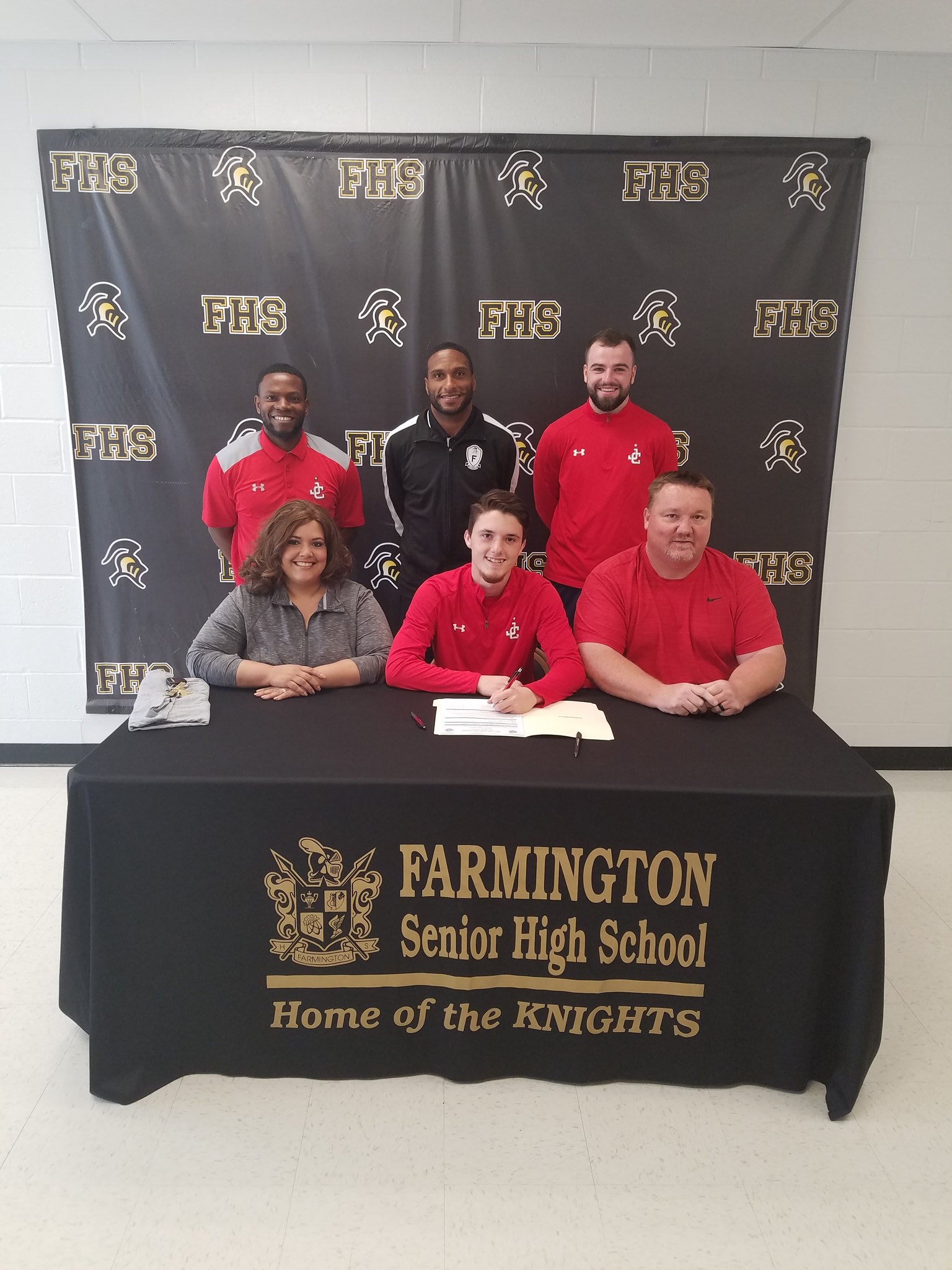 Sancegraw owns every offensive record at Farmington High School and Vikings coach Brocklon Chatmon thinks he could do the same thing at JeffCo…
Sancegraw knows he'll have to continue to work to perform at the same level at the college ranks…
Here's what the Vikings are getting with Sancegraw; a four time all state player (twice first team all state), a four time first team all district and three time first team all conference player, a three time dream team player and two time dream team player of the year, and a two time all midwest player who made it on the all america watch list. His high school coach Addae Riek says this kid lives and breathes soccer…
Just a few of Sancegraw's superlatives include 58 goals in a season, 152 for a career (4th in state history), assists in a season with 29 and for a career, 76 (3rd in state history). Sancegraw racked up 145 points in a single season and 380 for his career which puts him as the all time leader in the state of Missouri.
Bryce says he's played a lot of soccer over the years…
Even with all the personal accolades, Bryce's fondest memories consist of team achievements…
The Knights went 17-4 this past season on their way to the Class Three state quarterfinals. JeffCo went 11-5 in the fall.
Here's one of the most ridiculous goals you'll ever see anyone score.
---