Jefferson College Snags a Pair of DeSoto Dragons for Women's Basketball
(DESOTO) Best friends Rose Thomas and Kendall Boyer of DeSoto girls basketball have officially signed their national letter of intent to further their playing careers at Jefferson College.
Kendall addresses the question first about why they felt Jeff Co was the right fit for them.

Ashley McGee is the head women's basketball coach at Jefferson College. Kendall shares her thoughts on Coach McGee and then Rose follows up with hers.

Rose plans on becoming a nurse and finishing up her schooling at Murray State, but in the meantime, has some things in the works for while she's at Jeff Co.

As for Kendall and her career aspirations.

While playing girls basketball at DeSoto, Kendall Boyer reached the 1,000 career rebound and 1,000 career point milestone. Rose Thomas got the assist.

Boyer finished her career with 1,121 points, good for 7th all-time in DeSoto school history. She also pulled down a career 1,025 rebounds, good for 2nd all-time in school history. Rose Thomas finished her senior season with 56 points, 127 rebounds, and 10 assists.
Full Boyer and Thomas Interview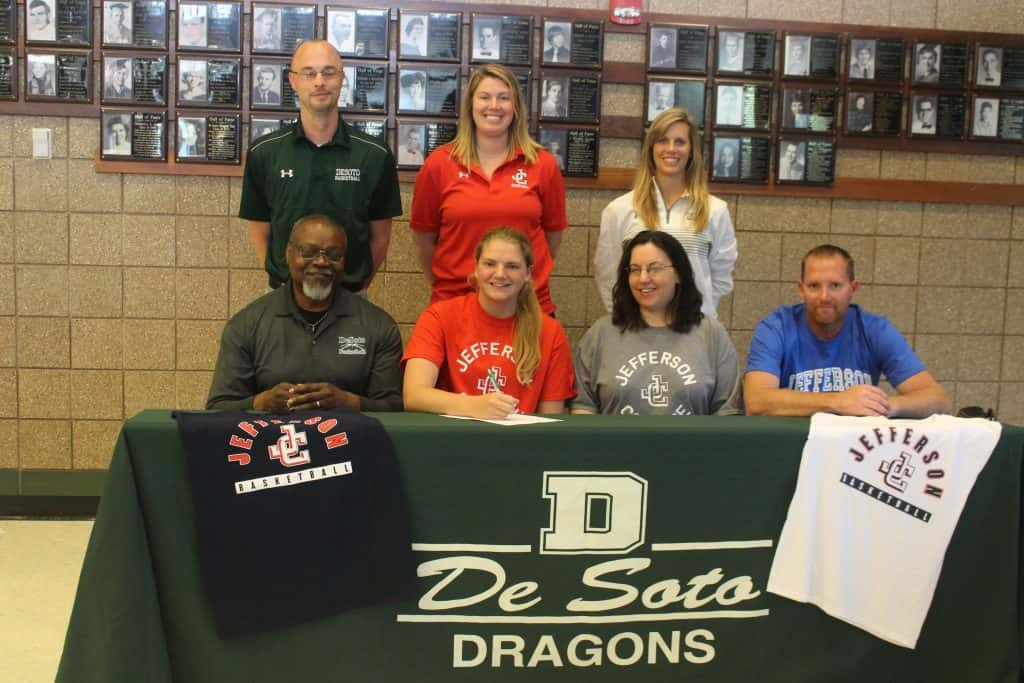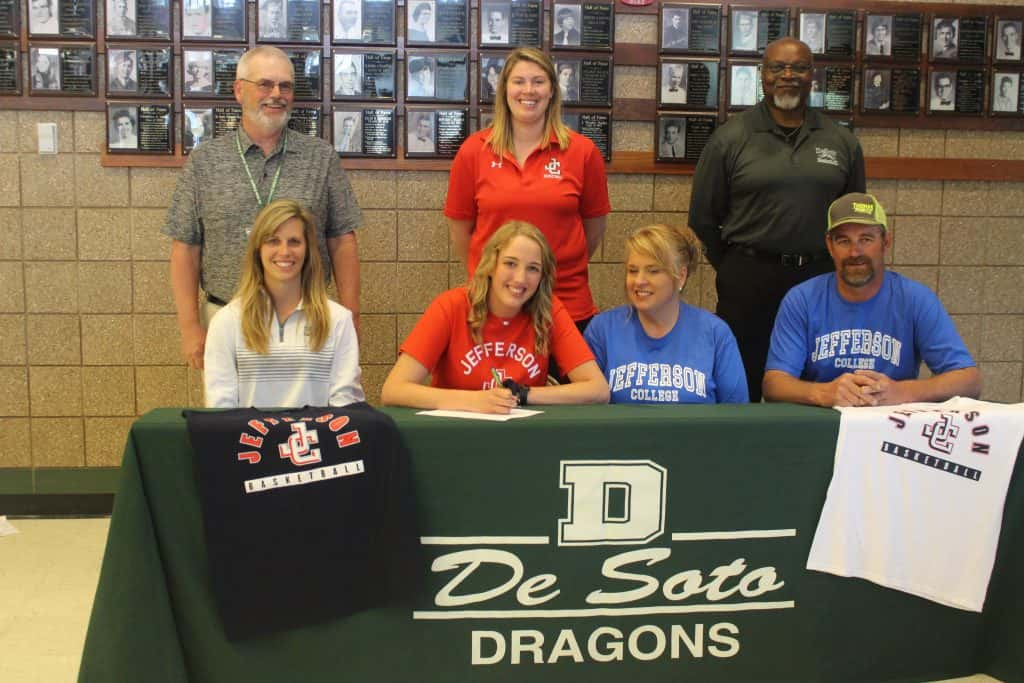 ---