Jefferson Volleyball's Kendall Runzi Is The Parkland Health Mart Pharmacy Athlete Of The Week
October 23, 2018 1:30PM CDT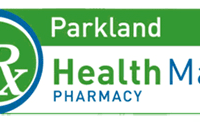 (FESTUS) Jefferson volleyball senior libero Kendall Runzi is the latest Parkland Health Mart Pharmacy Play It Forward Athlete of the Week.
Kendall accumulated 23 digs, 17 service receptions, and 13 serve points in the Blue Jays' wins against Saxony Lutheran and Herculaneum last week. Head coach Tara Fish says Kendall's teammates have been able to rely on performances like these two all season long.

Kendall will receive a T-shirt, a certificate, and Parkland Health Mart Pharmacy will donate $25 to a charity of Kendall's choice.
---