Karter Kekec Wins Parkland Health Mart Pharmacy Play it Forward Athlete of the Week, Donates to Liz Galt's iPads for Autism
January 31, 2019 11:57AM CST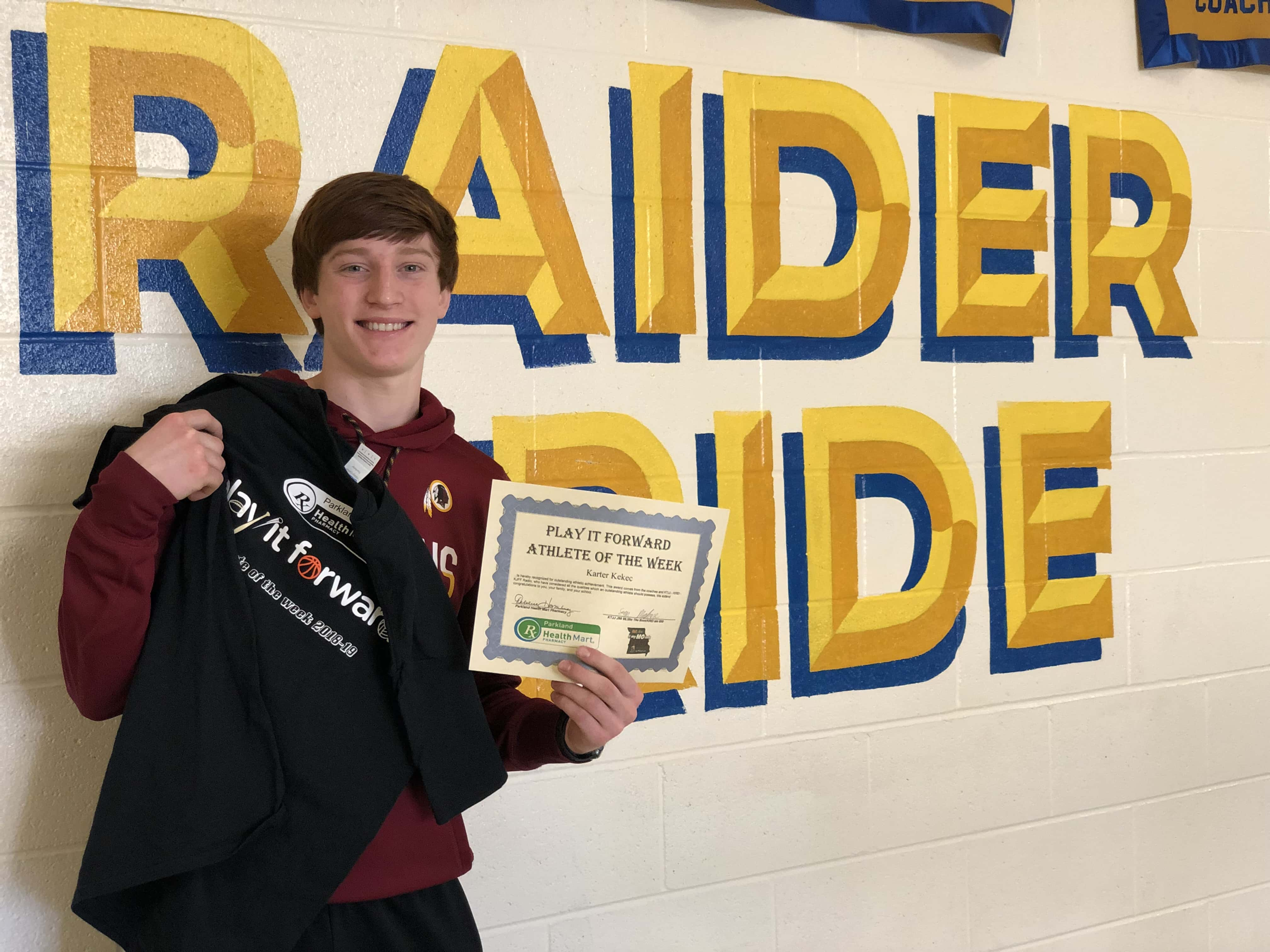 (BONNE TERRE) Karter Kekec of the North County Raiders has been named the latest Parkland Health Mart Pharmacy Play it Forward Athlete of the Week. Kekec, a sophomore, says that he't gotten more and more comfortable with playing at the varsity level as the season has gone on.
Karter is the younger brother of Kourtney and Karson Kekec, and an older brother to Kooper, and says he and his siblings are a competitive bunch, settling disputes on the basketball court.
Karter added that if he and his siblings were to play a game of HORSE, he would be the winner. Kekec has chosen to have Parkland Health Mart Pharmacy make the $25 donation out to Liz Galt's iPads for Autism in his name.
Hear the full interview with Karter Kekec:
---