Kendall Runzi Responds to Winning the Parkland Health Mart Pharmacy Athlete of the Week Award
October 25, 2018 1:09PM CDT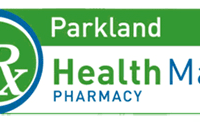 (FESTUS) As announced Tuesday on Regional Radio, Kendall Runzi of Jefferson volleyball is the latest Parkland Health Mart Pharmacy Play It Forward Athlete of the Week.
As a tune-up to the Class 2 District 3 tournament, last week Kendall recorded 23 digs, 17 service receptions, and 13 serve points against Saxony Lutheran and Herculaneum. These are the type of numbers that Kendall has consistently put up all season long according to head coach Tara Fish. Coach Fish has also praised Kendall for her intense work ethic and leadership skills as one of the team captains.
Kendall was questioned about how she developed into that type of player and she says it all boils down to being involved in volleyball her entire life.

As the recipient of the Athlete of the Week award, Kendall gets to choose a non-profit for the Parkland Health Mart Pharmacy to donate 25-dollars to in her name. Kendall has chosen one that she has personal ties to.

Jefferson lost to Arcadia Valley in the Class 2 District 3 championship game Wednesday night, 25-18 and 25-11. Kendall Runzi finishes the season with over 500 digs and more than 450 serve receives.
Kendall Runzi Interview
---