Loida Powers Valle to 6-1 Victory Over Skyline, Returns to State Championship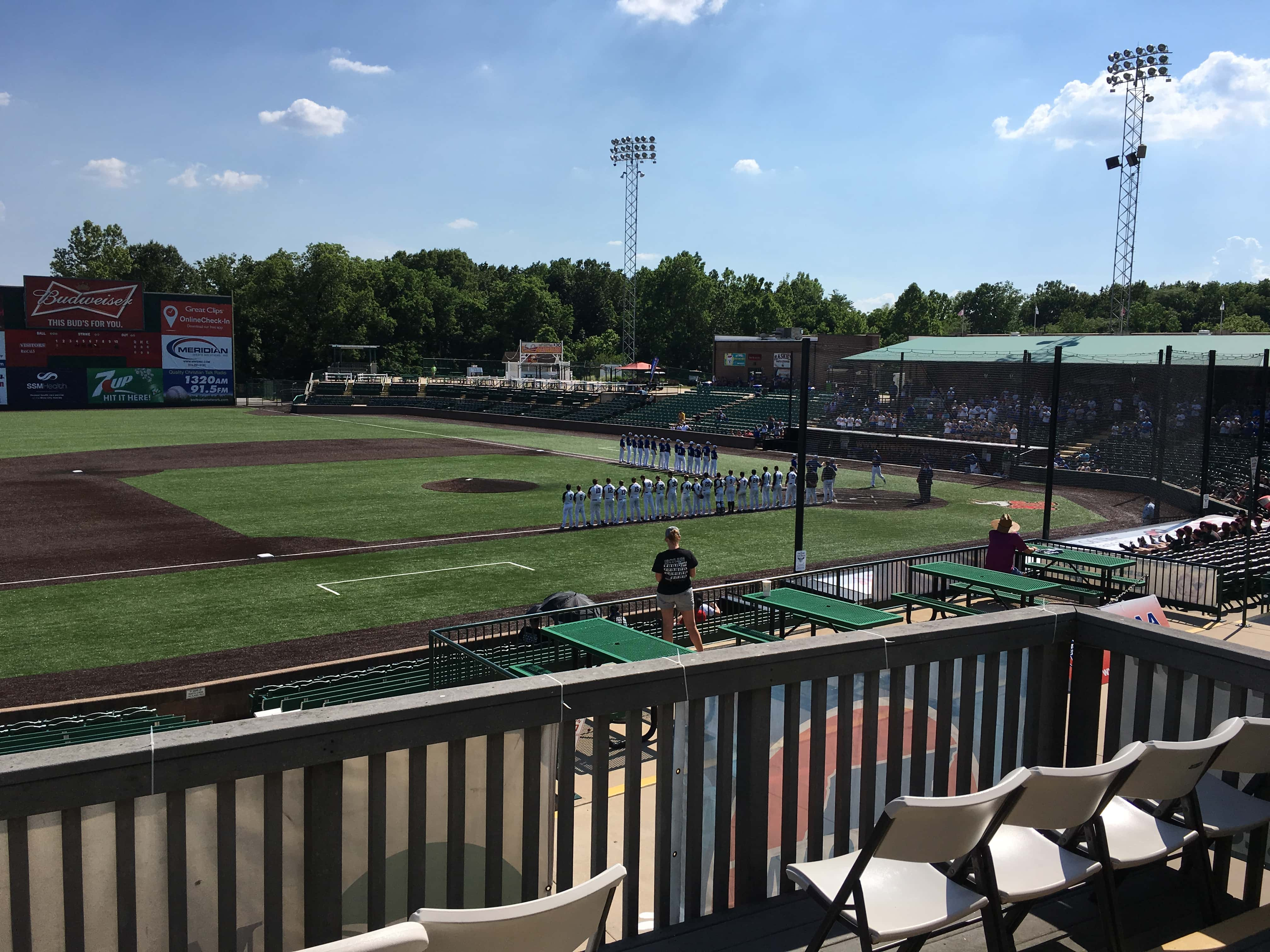 (O'FALLON) Valle Catholic secured its spot in the Class 2 championship game. The Warriors downed Skyline 6 to 1 Monday in the Class 2 semi finals at Carshield Field in O'Fallon on KREI.
The Warriors offense started the game hotter than the upper 90's temperature at first pitch, plating four in the first, two of which came from a 2 RBI double from DH Zach Grein.
Grein finished 1-3 on the day.
Valle ace Chris Loida threw another dominating post season performance with a complete game allowing three hits, two walks, an unearned run while striking out five.
Warriors head coach Nathan Gegg says his message after the game was simple.
Gegg adds that the Warriors will need to fire on all cylinders in the season finale.
The 2016 State Champion Valle Catholic will face the 2017 champion Mansfield Lions in the 2018 Class 2 State Championship game beginning with the Fliegs Equipment Pregame Show at 1:15 p.m. on AM 800 KREI.
Full game audio.
Box score.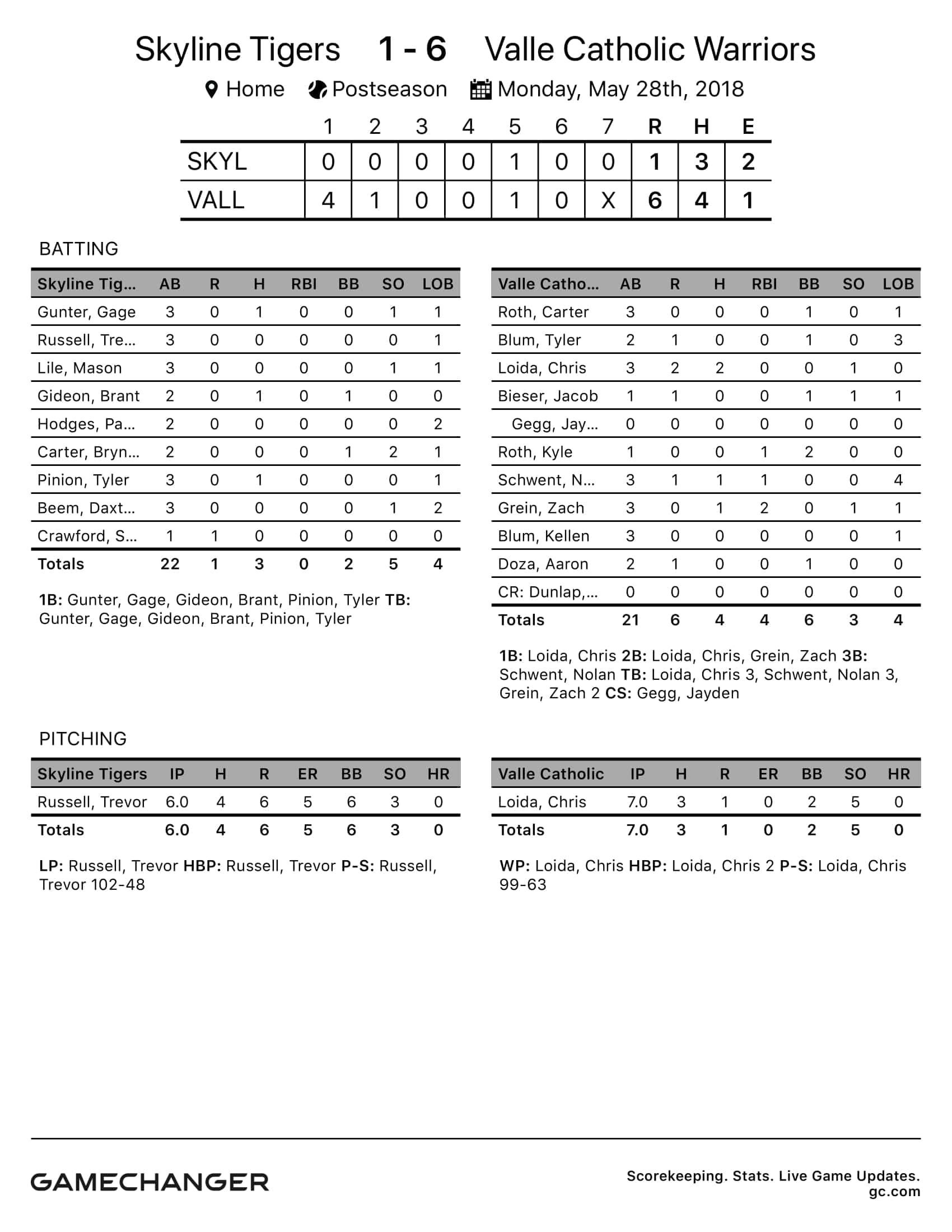 ---