Mineral Area 10U Bluejays Win State
(Mineral Area) The 10U Mineral Area Bluejays baseball team won the state tournament in Carthage and will next play in the regional Babe Ruth tournament in Garden City, Kansas. Coach Bob Simile estimates that the team has a record of 40-7 this summer. They swept through the 11 team state tournament with six wins and no losses. He thought they had a chance to be good..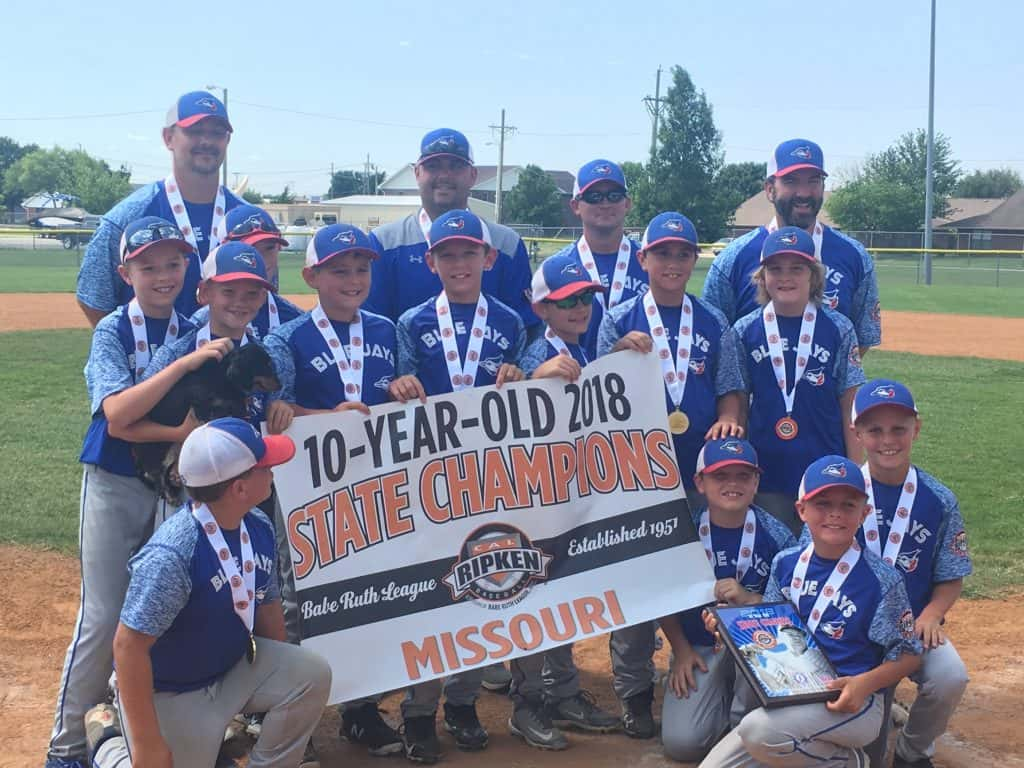 Simile says they beat a strong field for the Missouri state title…
We asked coach what separates his team from others….
Simile introduces us to his team…
Players come from the West County district, North County, Farmington, Fredericktown, and Caledonia.
The Bluejays will play Iowa next Saturday, Kansas next Sunday and Nebraska on Monday, July 23rd. He thinks they've got a chance…
The team will hold several fundraisers before they leave. They'll do a raffle for Cardinals tickets Saturday and Monday at Walmart and Tuesday at Park Hills River Mart, Sunday they'll have a BBQ at Benham Street Grill in Bonne Terre, and Wednesday Culver's will donate a portion of their proceeds.
Full interview with Bob Simile
---