Seckman's Kai Orine Adds to List of Achievements with Parkland Health Mart Pharmacy Athlete of the Week Award
January 24, 2019 1:00PM CST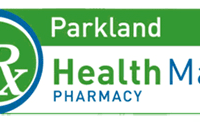 (IMPERIAL) Seckman wrestler Kai Orine was named the Parkland Health Pharmacy Play it Forward Athlete of the Week on Tuesday. Kai defeated McCluer North's Isaac Roberson by Fall on Wednesday. Then on Friday and Saturday at Winnetonka, Kai dominated the 126-pound weight division by winning 6 of his 7 matches by Fall, leading to a 1st place finish.
He dives into the details of winning at Winnetonka.

Kai has participated in the Walsh Jesuit Iron Man Tournament in Ohio, which this year featured 27 of the Top 50 wrestling teams in the nation, coming away with one loss in seven matches and finishing 3rd. Kai has also wrestled in the Kansas City Stampede Tournament where he beat another nationally ranked kid. InterMat Wrestling, which handles the national rankings for high school wrestling, has Kai Orine ranked 3rd in the 126-pound weight division.
He's still trying to wrap his head around that.

As the Athlete of the Week, Kai gets to choose a non-profit that the Parkland Health Mart Pharmacy will donate $25 to. He has chosen Pin Cancer.

Kai Orine is 36-1 this season for Seckman wrestling.
Kai Orine Full Interview
---