South Iron Claims Both Boys, Girls BRL Championships
January 20, 2018 11:45PM CST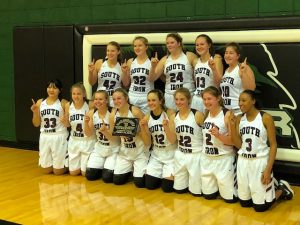 (BUNKER) – The top-seeded South Iron Panthers cruised past the 3-seed Clearwater Tigers 59-17 to claim the girls Black River League championship Saturday night on J-98. South Iron started the game off red-hot and led at the half 36-7. Jada Brooks led the charge with 14 points at halftime and 21 total. Senior Ashley Mickan also added six 3-pointers.
Panthers head coach Lawrence Graves said Brooks played extremely well.
With the win, the Panthers are now 13-4 on the season. Clearwater falls to 6-7.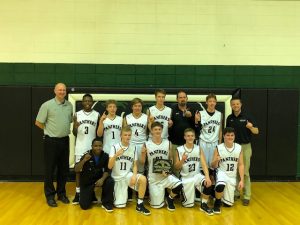 On the boys side of the Black River League tournament, the top-seeded South Iron Panthers took home the trophy against the 3-seed Ellington Whippets 50-43. It was a high intensity game from the tip as both teams kept it close. The Panthers were led by Garrett Hovis and Brock Wakefield as they combined for 28 points, over half of their team's total.
---