South Iron's Ayers Thankful but Focused After Being Named Parkland Health Mart Pharmacy Play it Forward Athlete of the Week, Donates to Rally Foundation
February 28, 2019 12:44PM CST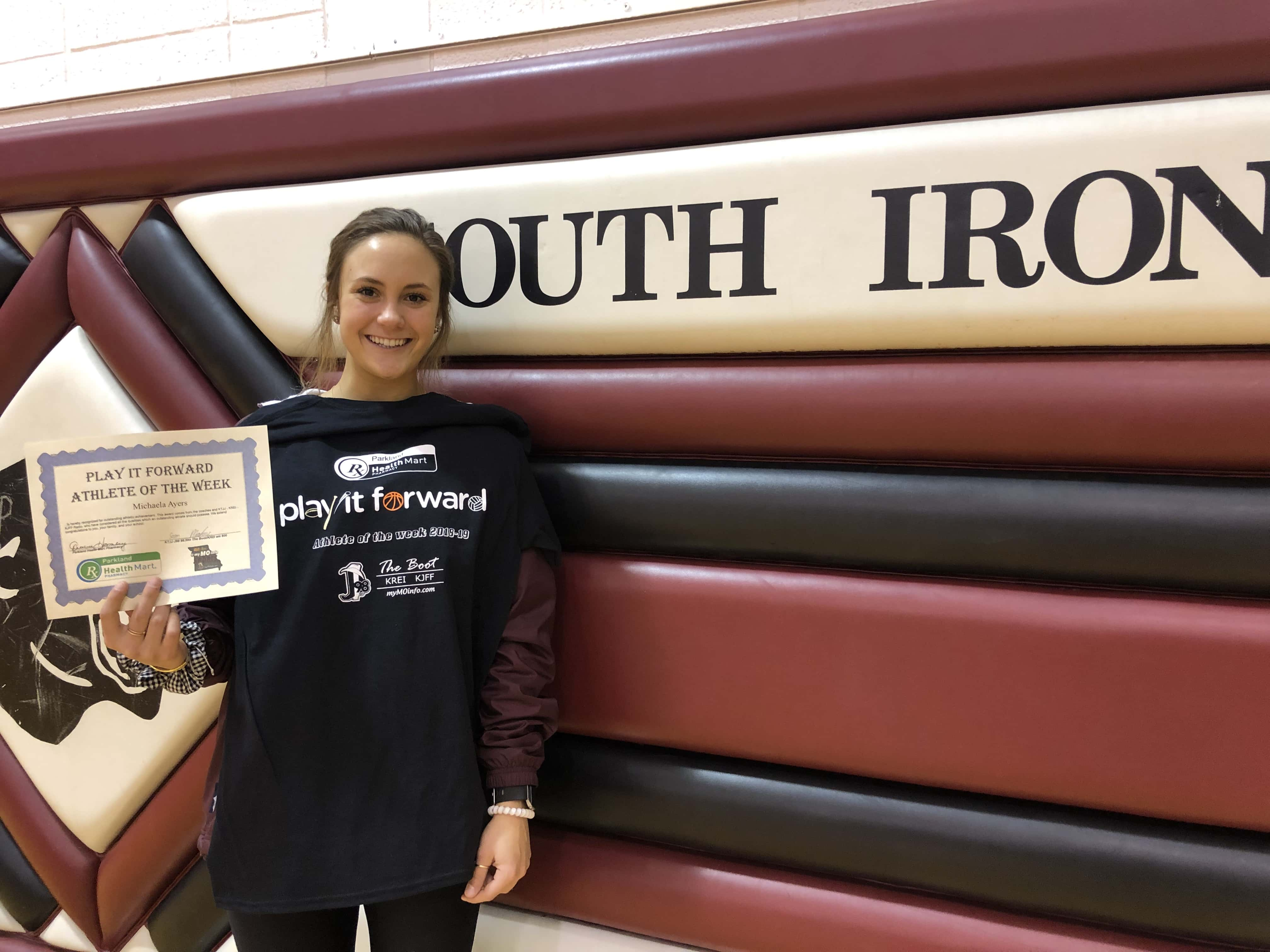 (ANNAPOLIS, Mo) Junior Guard Michaela Ayers of the South Iron Panthers took home her third district title last week and capped it off by being named the Parkland Health Mart Pharmacy Play it Forward Athlete of the Week. First and foremost Ayers wanted to credit her teammates for the week she had.
Ayers receives a certificate and a t shirt and Parkland Health Mart Pharmacy has donated $25 to the Rally Foundation for Childhood Cancer Research. Ayers says her Grandma helped her choose this charity.
South Iron is coming off a win in the Class 1 State Sectional round over Scott County Central Tuesday night. Ayers says her and her teammates are focused on the State Tournament right now.
South Iron next plays Saturday at 2:45 in the State Quarterfinals against Walnut Grove. You can catch that game on J98 with a 2:30 Fliegs Equipment Pregame Show.
Hear the full interview with Michaela Ayers:
---