Sydney Bumgardaner Donates to Make A Wish After Being Named Parkland Health Mart Pharmacy Play it Forward Athlete of the Week
January 17, 2019 1:38PM CST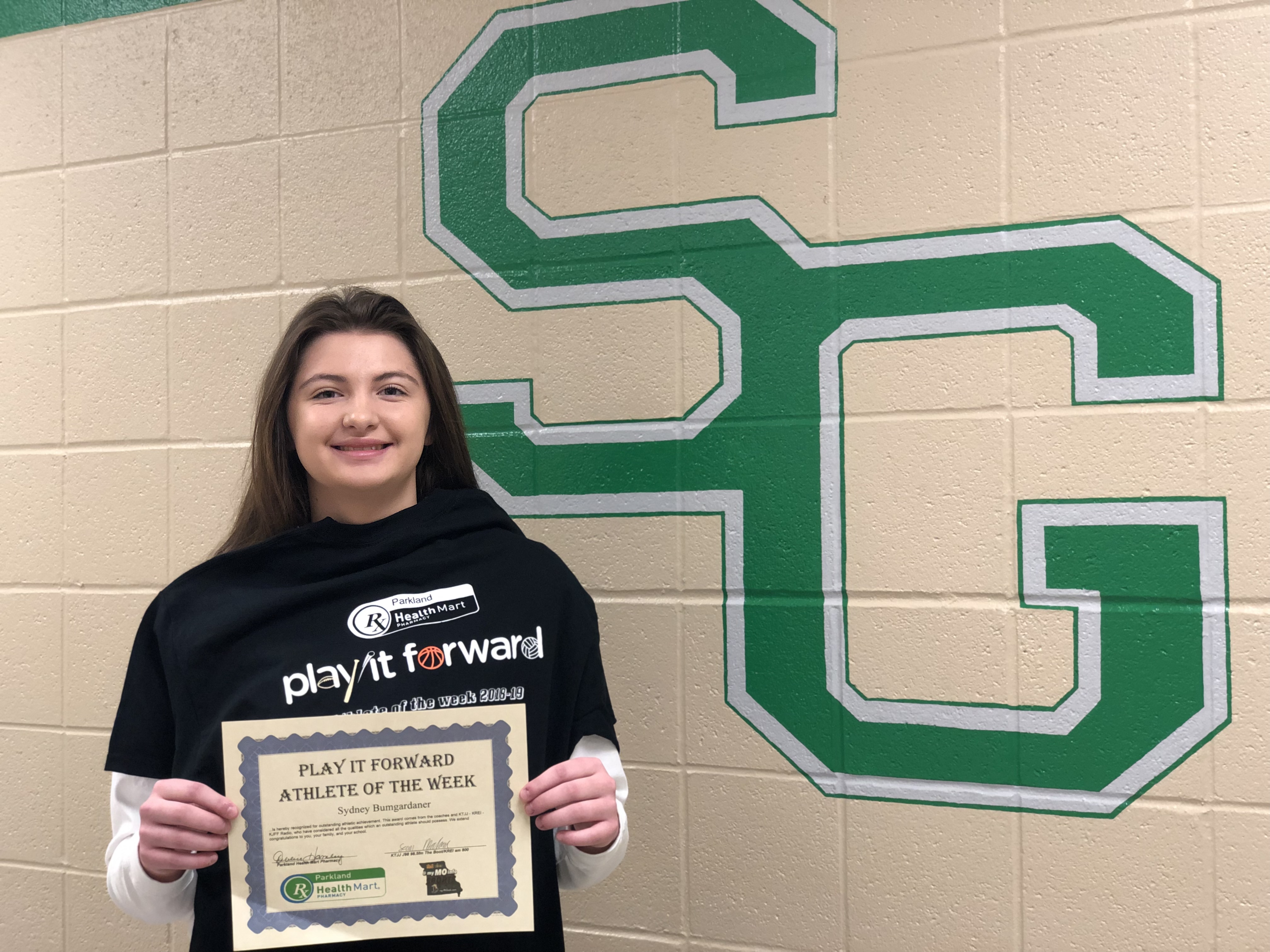 (STE. GENEVIEVE) Sydney Bumgardaner, a forward for the Ste. Genevieve Dragons girls basketball team, was named the Parkland Health Mart Pharmacy Play it Forward Athlete of the Week earlier this week. Bumgardaner, a sohpomore, was happy to receive the honor and thanked those around her.
Sydney chose the Make A Wish Foundation as the charity she wants Parkland Health Mart Phamracy to make a $25 donation to in her name.
Sydney scored 19 points with 10 rebounds in a victory over Bismark and had 14 points and 14 rebounds in Ste. Genevieve's win against North County last week.
Hear the full interview with Sydney Bumgardaner:
---