Valle Catholic Takes Advantage of West County Mistakes, Cruises to 9-3 Victory
April 16, 2018 8:58PM CDT
(FRANKCLAY) The Valle Catholic Warriors topped the West County Bulldogs 9-3 Monday afternoon on AM 800 KREI. The Bulldogs got on the board first, but the Warriors found some contact with the ball in the fifth inning.
Tied 3-3 in the top of the fifth, Valle Catholic put in three more runs to take a 6-3 lead.
The Warriors would and add three more runs from there, including a homer from Aaron Doza in the top of the seventh.
Valle Catholic head coach Nathan Gegg said he was happy to see the team get good looks at the plate.
With the win the Warriors improve to 11-3 while West County drops to 6-2.
Click here to hear the game again.
See the unofficial box score below: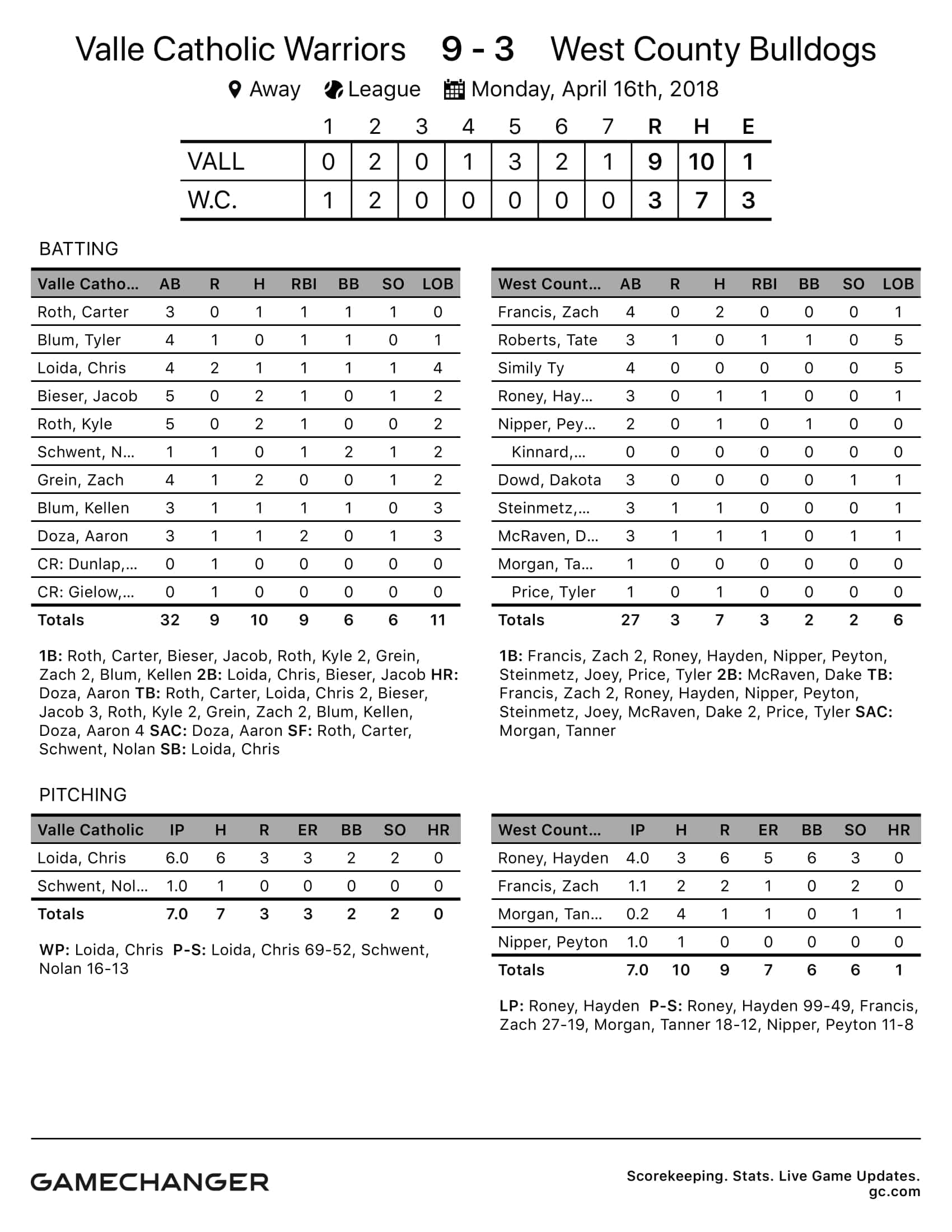 ---