West County Girls Back to State Tournament
February 25, 2023 3:56PM CST
(Frankclay) After knocking St. Pius out of the state tournament last year, the West County girls beat the Lancers for the Class Three District Three Championship 41-38 Saturday afternoon on J-98. The Bulldogs built a ten point lead at 23-13 with a minute left in the first half and then didn't score again for nine game minutes. Pius went on a nine nothing run to make it 23-22. Lily James finally got the lid off the bucket for West County…
James supplied 11 in the game.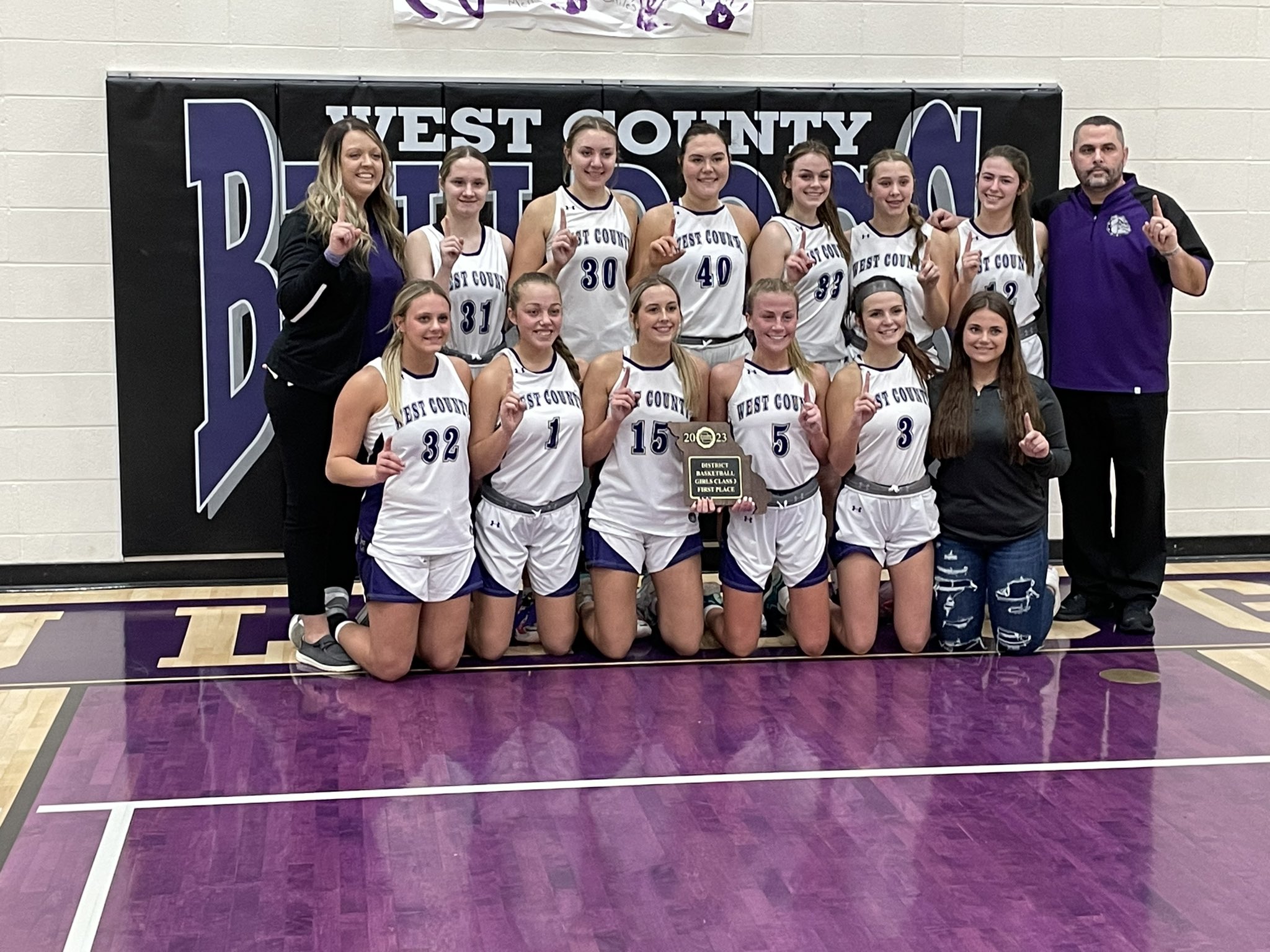 West County played from ahead the rest of the game, but P.J. Krodinger threw one final scare into the Bulldogs…
Krodinger scored 11 and Brook Blankenship put in 15 for the Lancers.
Alivia Simily scored 14 for the Bulldogs and says their big game experience from last year helped them in this one…
Her dad and coach Bobby Simily says he's lucky to have her on his team and in his family…
6th ranked West County improves to 22-5 and will face Bishop Dubourg Tuesday in the Class Three Sectional in Park Hills. We'll broadcast on J-98.
8th ranked St. Pius ends it's 17 game win streak to close the season at 24-4. They lost to West County in the first game and last game of the season.
Interview with Alivia Simily
Interview with Bobby Simily
Full game audio
---