Windsor Soccer Enjoys Best Run Since 2012 Season
November 7, 2017 2:14PM CST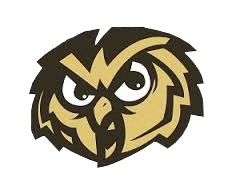 (IMPERIAL, Mo.) The 2017 boys soccer season was a special one for the Windsor Owls as they won their first district championship since the 2012 season when they were a Class Two school.
Windsor defeated Hillsboro in the Class Three District Two title game before falling to North County 3-0 in the state sectional game. Windsor put together a record of 11-13-1 after starting the year 0-6-1. They won 11 of their last 18 games to close their season out.+++
Owls first year head coach Chris Kreuger said the seniors played a big role in their success…
+++
+++
Windsor will graduate eight seniors from this year's team, but will return key contributors Esteban Borja Pena, Anton Sokolic, Cody Wilson, and Cameron Gay among others. Krueger believes the experience they earned in the postseason will hopefully pay off next year as they look to continue building the program…
+++
+++
Wilson and Borja Pena combined for 17 goals this year and were second and third on the team behind the 19 from Portlock.
---