APR 13, WEST COUNTY RALLIES PAST BISMARCK TO TOP MAAA SOFTBALL STANDINGS (Audio)
April 13, 2017 8:35PM CDT
(myMOinfoSports) The West County Bulldogs softball team claimed the top spot in the MAAA Conference with a thrilling win over the Bismarck Indians 7-6 in walk off fashion.
+++In the top of the 1st inning the Indians charged out front on the bat of shortstop Madison Dugal…

+++With the help of a few defensive miscues in the second, an Alyssa Sago single ended up clearing the bases and extending the Bismarck lead to 5-0 going into the bottom of the second. West County was held scoreless until the fourth when a sac fly from first baseman Allee Drennen…

+++After finding themselves in an early hole, the Bulldogs started to chip away at the deficit…

+++Meinershagen helped bring the Bulldogs within a run, but the lead doubled when Rikkilyn Wright walked in a run putting Bismarck up 6-4. With their backs to the wall, West County started to rally…

+++The game was tied at 6 all after the sixth inning. Bismarck failed to get a run across in top half of the inning, allowing West County a chance to walk it off…

+++West County right fielder Tristan Martin with the game winning sac fly, driving in Erica Barton as the game winning run. Barton says the Bulldogs were hungry for the win…

+++West County head coach C.J. Wright says having a player like Barton is like having a second coach…

+++West County moves to the top spot in the MAAA Conference with the win. The Lady Dogs stand at 9-4 overall and 5-0 in conference play. Bismarck suffers its first loss of the season now 5-1 overall and 3-1 in the MAAA.
Hear the thriller in its entirety here as the West County Bulldogs mount the comeback for the 7-6 win over Bismarck.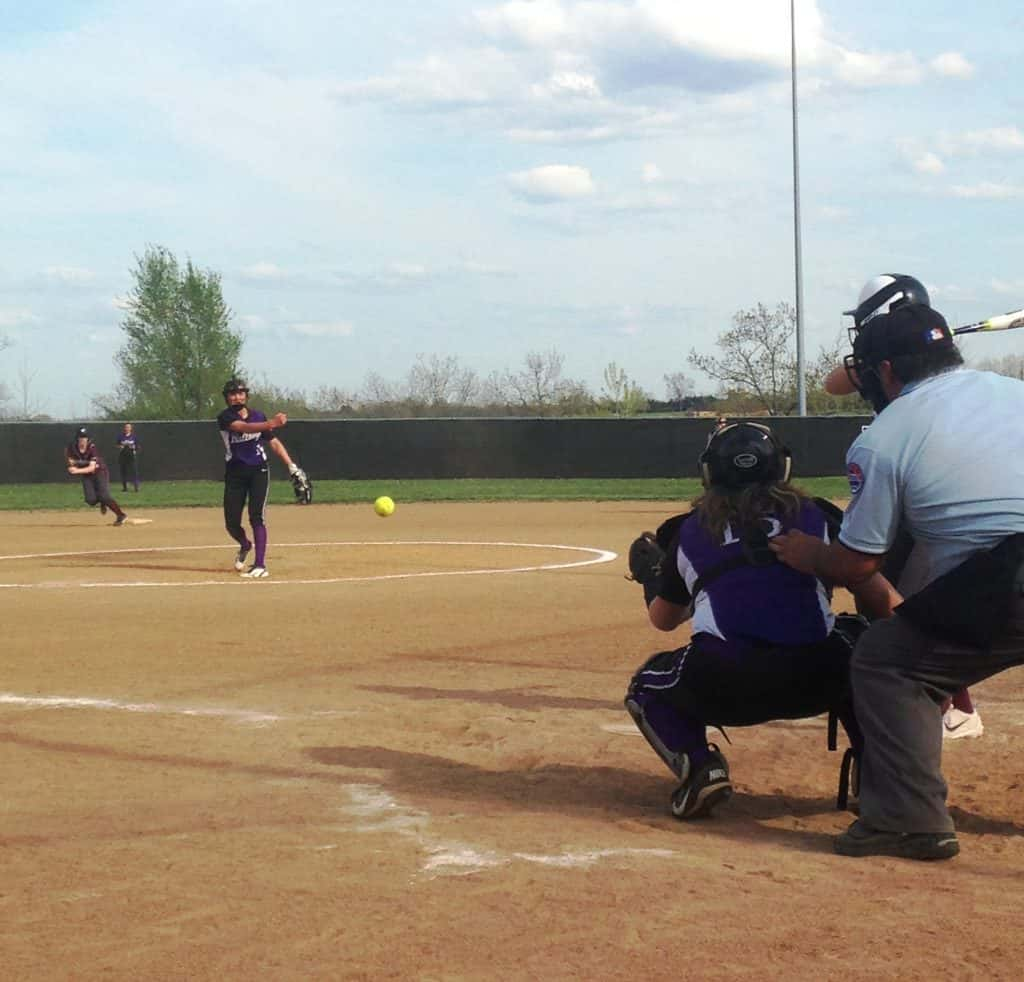 ---