AV Baseball's Stephen Pursley Signs Friday With Drury University
November 15, 2019 3:28PM CST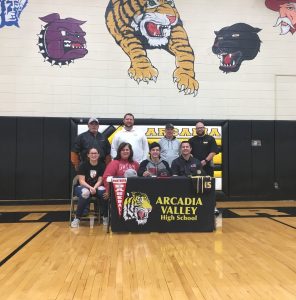 (IRONTON, Mo.) – Current Arcadia Valley Tigers baseball player Stephen Pursley signed Friday to continue playing the sport at Drury University in Springfield.
The high school senior currently plays catcher and pitcher at AV, and he tells us what his role could be at the next level.
And Pursley tells us he loves the pressure of being relied on to perform at two of baseball's most important positions.
With one more season left at Arcadia Valley coming up in the Spring time, Pursley tells us about the team.
AV's campaign begins March 20th versus Grandview.
Pursley will head to Springfield to play for the Drury Panthers after this upcoming season.
FULL INTERVIEW WITH STEPHEN PURSLEY:
---