Farmington's Turner Twins Sign with Jeff Co Soccer
March 12, 2019 11:22AM CDT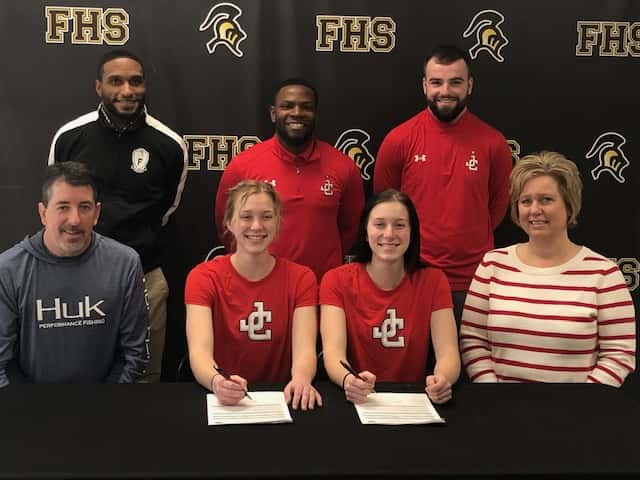 (Farmington) Jefferson College is hoping to activate some wonder twin powers as Farmington twins Rachael and Riley Turner both signed to play for the Vikings next season. Rachael and then Riley tell us how they arrived at the decision.

The twins perform different functions on the pitch with Rachael in charge of preventing scoring as she will continue to play goalie in college and Riley can play everywhere else.

Riley led the team by a wide margin last year with 17 goals and Rachael led the team with 21 saves.
Rachael says there have been times where they have been mistaken for one another.

The Knights start the season Friday night at home against Saxony Lutheran. Farmington went 5-11 last year.
Full interview with Riley and Rachael
---