North County Raider David Banales Signs with MoBap, Reunites with Former Teammates He Considers "Family."
February 4, 2019 3:53PM CST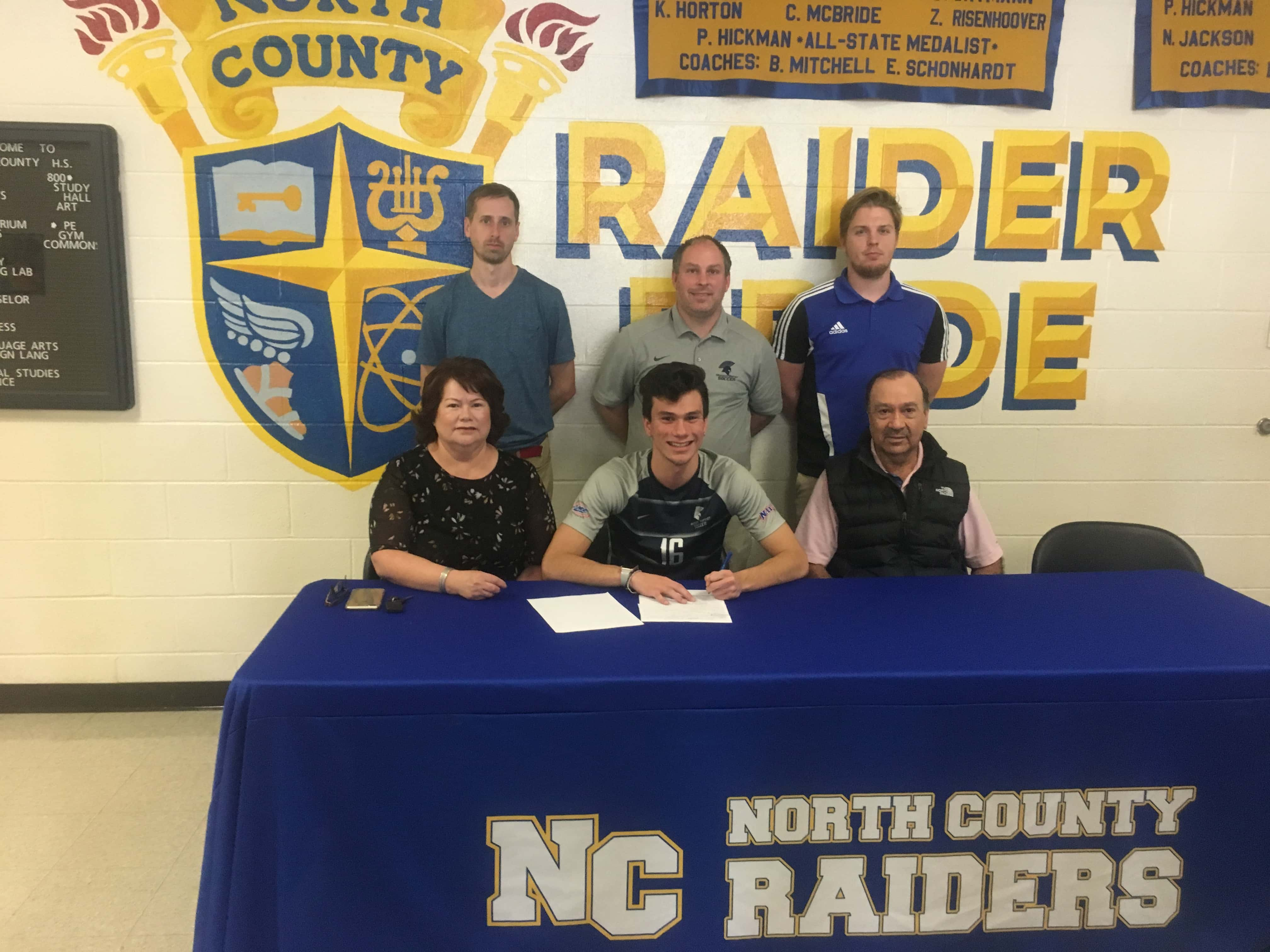 (BONNE TERRE) North County Raider David Banales signed his letter of intent to continue his soccer career at the next level with Missouri Baptist University. At MoBap, David Banales will be joining a number of other Raider alumni including Tommy Struckman, Joel Strauser and McKenzy Bryan. Banales tells us why he considers them like family.
David says he will play on the wing in college, but he isn't sure if it'll be as a midfielder or in the back row.
Winning a District Championship will be David Banales's favorite memory from his time playing Soccer at North County.
David plans to major in either business or accounting.
Hear the full interview with David Banales:
---