Northwest's Megan Fortner Owns Longest Javelin Throw in Missouri History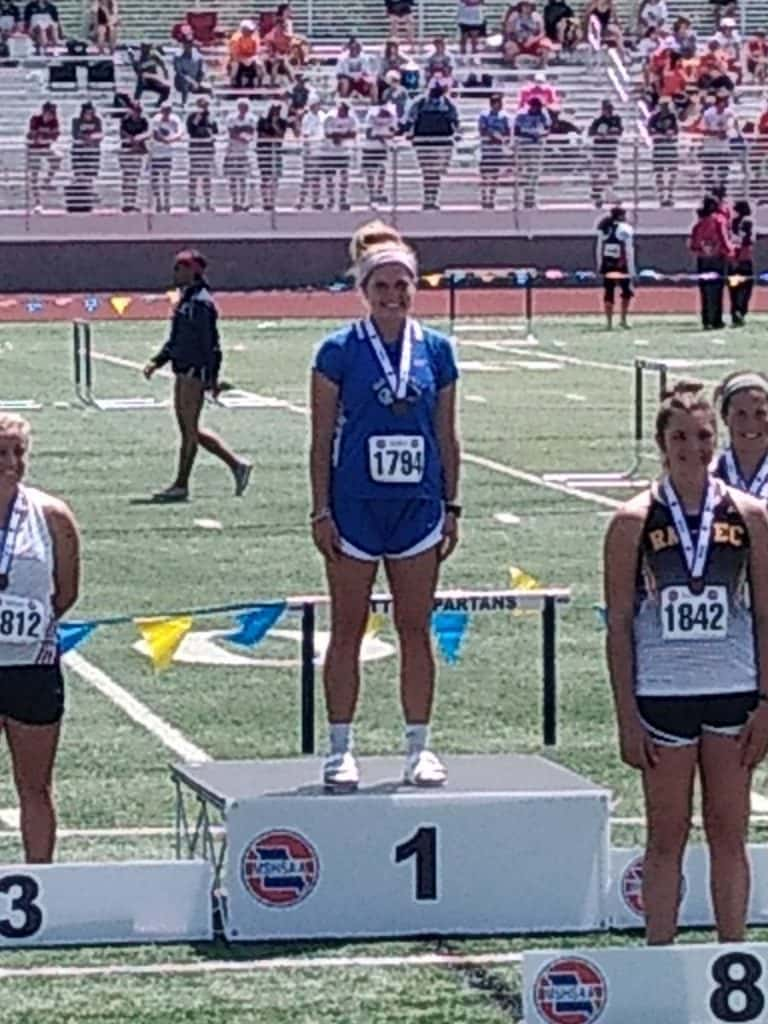 (CEDAR HILL) Northwest javelin thrower Megan Fortner is the Class 5 champion after tossing the long spear 158 feet during the state track and field meet at Battle High School on Saturday.
The javelin event was introduced to Missouri high school athletics in the spring of 2015 and with that 158-foot throw, Fortner now owns the longest distance since the event's inception. Megan's head coach and javelin coach Glen House broke the news to her.

Then Fortner found out from Coach House that she had the 5th longest javelin throw in the nation.

Megan is the 5th and final Fortner to make her mark on Northwest High School.

Megan Fortner will be trading in the javelin for a bat and glove as she will continue her athletic career at Jacksonville State as a member of the softball Gamecocks. Jacksonville State is in Jacksonville, Alabama.
Full Megan Fortner Interview
---