Parkland Health Mart Pharmacy Athlete of the Week Mackenzie Baker Talks About Her Performance
April 24, 2019 7:30PM CDT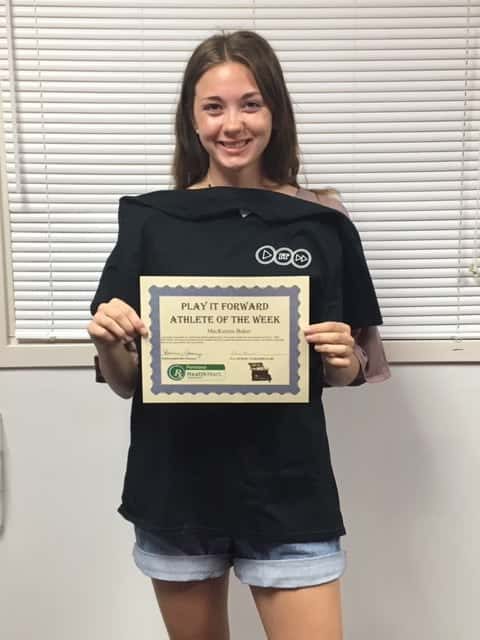 (HILLSBORO) As announced Tuesday on Regional Radio, Hillsboro sophomore goalkeeper Mackenzie Baker is the Parkland Health Mart Pharmacy Play It Forward Athlete of the Week.
Last week, Baker recorded a shutout against St. Clair and Windsor, stopping 14 shots on goal and setting up the Hawks to win both matches in penalty kicks. Baker never imagined that she'd be playing soccer in high school.

For Baker, the match against conference rival Windsor definitely stood out.

As the Parkland Health Mart Pharmacy Athlete of the Week, Baker got a t-shirt, a certificate, and chose Shaylee's Angels for her $25 non-profit organization donation.

Mackenzie Baker has logged 1,000-plus minutes in goal for Hillsboro, recording 5 shutouts and leading her team to an 8-6 record this season.
Full Mackenzie Baker Interview
---