DeSoto Wrestler Landon Porter Adds 2nd Dream Team Selection to Resume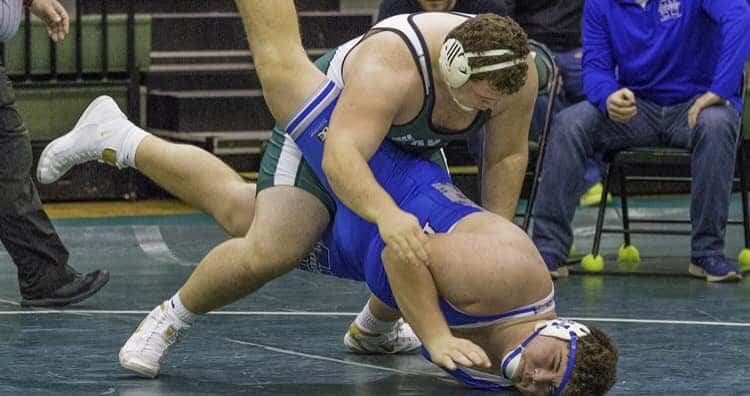 (DESOTO) DeSoto junior wrestler Landon Porter went 36-2 this year in the 285-pound weight class and finished 4th at state, eventually getting voted onto the 2019 Regional Radio Winter Dream Team by area coaches.
Porter has been wrestling since he was 6-years-old and as he was growing up and getting better, he put great expectations on himself to succeed in high school.

Porter has been at state all three years and for him, it's been a cool and educational experience.

Still, with one more year left to wrestle for DeSoto, Landon Porter is already a three-time district champion, three-time state qualifier, a two-time state placer, and now a two-time Dream Team member.
Porter is one of three Dragons on this year's Regional Radio Winter Dream Team. The other two are Logan Zimmerman, who finished 4th at state, and Jaycee Foeller, who was a state champion. Full interview can be found on the Dream Team page.
---