Fox Warrior Golfer Jack Weis is the School's Best Ever
(ARNOLD) Fox Warrior golfer Jack Weis made Warriors history this season by placing 22nd at the Class 4 State Tournament at Silo Ridge Country Club in Bolivar with a two-day score of 155.
It is the highest finish by any golfer in the school's history, which Jack is certainly proud of and pretty excited about.

Even though he didn't finish as an All-State golfer, which required him to have one of the top 15 scores, knowing that he has set the mark for future Fox golfers to achieve and maybe one day surpass, is a good feeling as well.

Jack Weis has yet to decide if he will play college golf or not. Fox boys golf is led by Steve Boyd.
Full Jack Weis Interview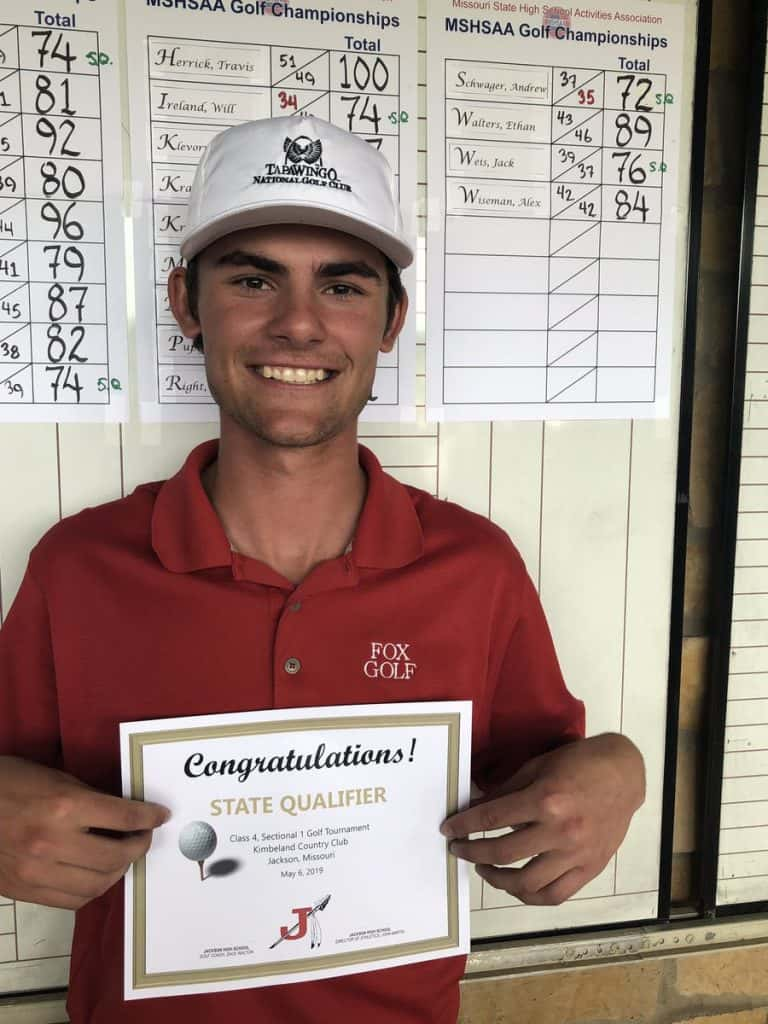 ---