Fredericktown Boys Basketball Host Kingston for their First Game on New Gym Floor
December 4, 2017 9:24AM CST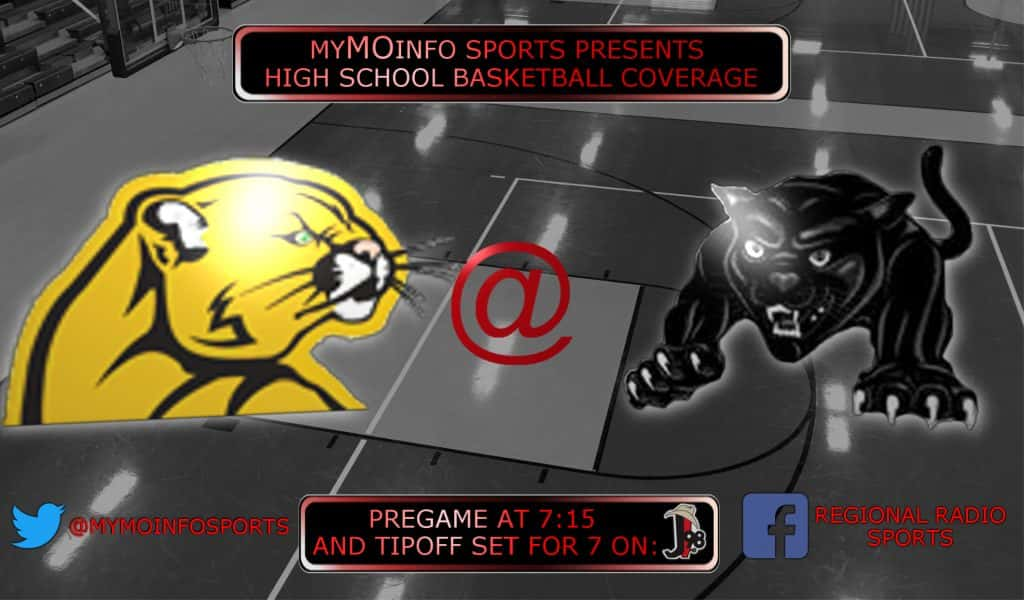 (FREDERICKTOWN) The 1-2 Fredericktown Blackcats and 1-2 Kingston Cougars boys basketball teams will try to get back to .500 when they go toe-to-toe Monday on J-98. Fredericktown will open the doors to its newly renovated gymnasium for the first boys basketball game in the upgraded facility. 1st-year head coach Joaby Sikes says juniors Colton Rehkop and Logan Winkelman will help break in the revamped gym floor.
When it comes to the biggest threat that Kingston puts on the floor, one guy has coach Sikes' eye.
That guy is Eli Hongsermeier-Baxter. 10th-year Cougars head coach Paul Hamilton lights up when talking about his talents.
It's the Blackcats and Kingston Cougars from the freshly refurbished gym at Fredericktown High School Monday at 7:15 on J-98.
---