Herculaneum's Nautica Stricklin Is Excited To Win Parkland Health Mart Pharmacy Athlete Of The Week Award
October 18, 2018 1:08PM CDT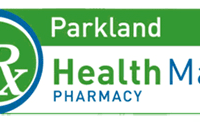 (HERCULANEUM) As announced Tuesday on Regional Radio, Herculaneum cross country runner Nautica Stricklin is this week's Parkland Health Mart Pharmacy Play It Forward Athlete of the Week.
Nautica came in first place in the JCAA Conference meet this past weekend, completing the race in a time of 20 minutes and 15 seconds. Nautica became the first ever individual in the history of the JCAA to finish first place all four years.
Nautica knew she had a chance going into the race to accomplish such a feat and was ready to do it.

Adding up the time difference between Nautica's first-place finishes all four years and the 2nd place finisher the last four years, Nautica has outrun them by one minute and ten seconds combined.

As the winner of the Athlete of the Week award, Nautica gets to choose a non-profit that the Parkland Health Mart Pharmacy will donate twenty-five dollars to in her name. Nautica has chosen Brenden's Friday Backpacks in Festus. She explains who they are.

Nautica Stricklin and the Herculaneum cross country team now shift their focus to the Class 3 District 1 meet at Cape Notre Dame High School on Saturday, the 27th. Tune into AM 1400 KJFF Sports Talk Thursday afternoon at 4:15 to hear the full interview with Nautica Stricklin.
---