St. Pius Scores Late to Beat Windsor 2-1 in Girls Soccer on KJFF
April 10, 2019 9:13PM CDT
(IMPERIAL) The St. Pius Lancers got a late goal in a 2-1 win over the Windsor Owls on Wednesday night in girls soccer on AM 1400 KJFF.
The first half was scoreless and then with about 20 minutes left in the match, the Lancers got a fortuitous bounce after a throw-in.

It was indeed a goal credited to Kronlage. About 10 minutes later, Windsor's Maddie Gillick launched one in from distance.

Then with just a few minutes left, Lancers defenseman Molly Flanagan took a free kick from the center of the pitch and about 50 yards out, finding A.J. Agers.

Agers earned Applebee's of Farmington Player of the Game and talks about using U.S. Women's soccer star Carli Lloyd to score the game-winning goal.

St. Pius improves to 5-4 with the win and will be at Seckman on Friday. Windsor falls to 2-8 and will face Lutheran South at home on Monday.
Full Game Audio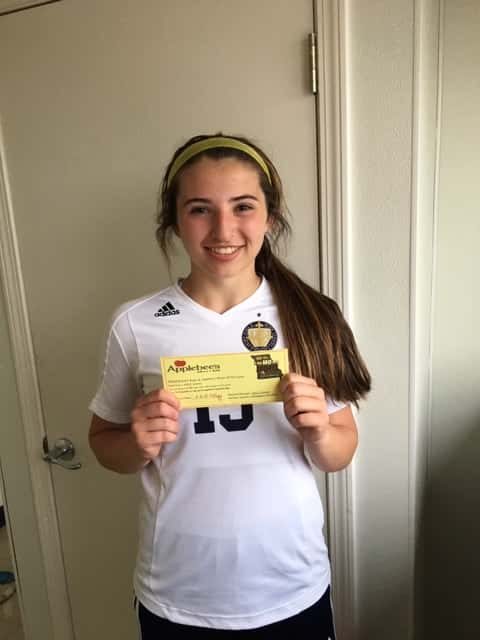 ---